A Beginner's Guide to Gaming Conventions
A Beginner's Guide to Gaming Conventions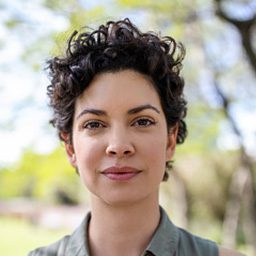 The gaming industry has seriously skyrocketed in the past few years, and there are truly no limits to what the next studio will be launching next. State-of-the-art 3D or 4K technologies and mind-blowing designs are constantly evolving, whether in the video or casino gaming world. Luckily, there are hundreds of gaming conventions and expositions to keep you posted about the freshest releases. If you are eager to join one for the first time, here are some quick tips and guidelines to steer you in the right direction.
Pick the Gaming Con You Want to Attend
All gaming conventions and trade shows are excellent ways of connecting with la crème de la crème in terms of games, gamers, technologies, developers, and anything in between. It is a great way to see how the casino industry is changing and what it will be like in the future. If you have never attended such an event before, do some research first to decide which event would fit you best. Use filters like your interests, logistics, and budget. Here are a few of the most interesting or relevant gaming conventions, tradeshows, and events you may want to consider:
1. The ICE London 2022 event. This is one of the most anticipated international networking events of the year. The event will reunite a huge number of gaming pros ready to exchange their brilliant ideas and new concepts.
2. The Southern Gaming Summit 2022. The event will be held in Biloxi, Mississippi and it is one of the oldest and most prestigious gaming trade shows in the US. The summit is organized by the Mississippi Gaming & Hospitality Association and it is an exclusive conference that addresses critical matters for tribal and commercial gaming in the region.
3. The NIGA Indian Gaming 2022 Tradeshow & Convention. Held in Anaheim, California, this is the longest-running tradeshow for gamers offering beautiful insights on state-of-the-art trends and top strategies from industry leaders.
4. The Tribal Casino and Hotel Development Conference is held in Chandler, Arizona each year. The conference is entirely dedicated to the development and design of resorts, casinos, and hotels owned by tribes. It reunites tribal leaders with a variety of industry pros. The main topics of discussion? The latest gaming trends, the hottest technology advents, and important expansion plans aimed at the future of the gaming industry. There are plenty of smaller, local gaming cons to join all year long. Take your pick and get ready for a can't-miss event by following the next tips.
Don't Leave Anything to Chance – Prepare a Checklist
Create a list of all the things you will need to pack and take along with you. Start by consulting the weather forecast for the convention's location and pack the right clothes for it. Make sure you have your convention pass prepared, whether printed out and/or on your phone. See that you have your ID, cards, and license on you, and pack a fully charged camera if you plan on streaming live from the event or grabbing a few shots for your vlog. If you plan on taking your Nintendo 3D along, see that you also pack the charger, and don't forget about a fully charged power bank either. Preferably, use a small and handy backpack to keep all these essentials together.
Consult the Gaming Con's Website
Take a close look at the exact gaming schedule that organizers have posted on their websites. Use the online pre-registration option if you plan on also registering as a player. Rely on the event's schedule to plan the week/weekend accordingly, but do go back frequently to see if there are any changes to the initial hours and locations. Use any message boards, forums, or mailing lists you can find on the site to keep in touch with other fellow gaming convention attendees, the atmosphere at the event, or get some quick answers to any questions you might have. If you plan on attending a gaming convention that is located out of town, the site should give you directions on how to get there, contact information for the nearest accommodation options, and event the possibility to book an early room at a cheaper price.
Don't Miss the Auction
Most gaming cons organize special auctions, which are excellent ways of buying cool gaming gear or related stuff at low prices. Just remember to get a good night's sleep before the event so you can get into the mood to walk around for hours in a row, visit all the stands, make comparisons, and ultimately make the best purchases. Install the Uber or Lyft app on your phone so you can quickly move in and out of the event.
Stay Safe
Whether you plan on attending the gaming convention on your own or together with friends, pay attention to some basic safety practices. Start by immediately checking in to your hotel or guesthouse as soon as you can so you can drop off your bags in a safe spot. See that your close friends and family know about your whereabouts at all times. Give them the address of the hotel where you will be staying and the exact convention you will be attending. If you plan on traveling with friends, always have a designated meeting place you are all familiar with. Stick to it in case something happens to your phones.
Final Thoughts
Don't worry, feeling overwhelmed and intimidated at the thought of attending a gaming event with hundreds or thousands of visitors for the first time is normal. Just make sure to choose the best gambling convention or trade show you know would best match your expectations, travel light and smart, and have a good schedule to stick to so you can get the most out of your time.