Alberta joins the online gambling community and launches a new gambling website
Alberta joins the online gambling community and launches a new gambling website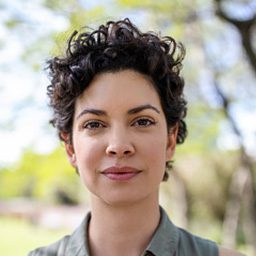 Citizens of Alberta, Canada will be able to enjoy a new fully regulated and legislated online gaming platform under the jurisdiction of the province. In early 2019 the Alberta Gaming, Liquor, and Cannabis (AGLC) began to examine the possibility of offering online gaming-related services in the provinces of Alberta and Saskatchewan, as, at that time, they were the only ones without a regulated service.
PlayAlberta.ca was created with the purpose that the money from Alberta stays in Alberta, likewise, the online community of players is guaranteed protection in the withdrawals and deposits made.
This new platform also has the latest in responsible gaming security, offering features such as betting and session time limits; as declared by the AGLC last Thursday, October 1st. The platform opened its doors to the public by offering online slot games and casino table games. New features are expected to be added to the online casino in the coming months.
Revenues
One of the most interesting parts of the story, beyond offering players in the province of Alberta a safe place to play their favorite games, is that the AGLC estimates a revenue generation of $150 million in 5 years. Similarly, estimates of net earnings in the first year after the launch of the platform are around $3.7 million.
Beyond dismissing land-based casinos, the idea behind this initiative was to protect the investments made by Canadian players, since, before this platform, illegal and unregulated operations were carried out with external agents that put the security of users at risk.
According to AGLC estimates, Alberta's gamblers spent about $378 million on online gambling from suppliers outside the country and its legislation. In this sense, PlayAlberta.ca seeks to offer the best gaming program with an avant-garde responsible gaming ideology that promotes healthy gaming.
Responsible Gaming
It should be noted that to comply with these ideas of healthy and responsible gaming and, likewise, to comply with the responsibility towards the citizens of Alberta, each player, when registering their user must verify their identity before being able to access the functions of the platforms.
These additional security measures will not only allow the platform to obtain information regarding the players who enter their site but also to control illegal access of minors.
Finally, the AGLC announced early this year (2020) that NeoPollard Interactive would be in charge of building Alberta's online gaming platform. This company is known in the market for offering online gaming platforms for other jurisdictions including Michigan, Virginia, New Hampshire, and North Carolina.