Affiliate Tips & Interview: Janir from Affiliate Cruise
Affiliate Tips & Interview: Janir from Affiliate Cruise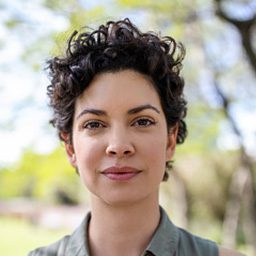 What is your name
Janir Goresh
Where do you live
Tel Aviv
What is the name of your affiliate program
Affiliatecruise.com
Number of years working in igaming
3
What are your roles and responsibilities at your company?
Senior affiliate account manager. Taking care of existing affiliate accounts making sure they make profit from advertising our brands, optimizing campaigns and finding the right deals for our affiliates to work with. Bringing in new affiliates to our program and making sure they have all the tools they need in order to promote our brands.
How did you get into the online gambling industry?
By an accident 😀 a friend of a friend was looking for a native Finnish speaker to work at a new online casino brand. I had just finished my first degree in Tel Aviv and it seemed like the perfect opportunity, so here I still am after 3 years, enjoying every second of it.
What are your favorite foods you like to eat?
Nothing beats a good BBQ.
What are some of your hobbies?
I'm a Futsal goalkeeper in ASA Tel Aviv. Discovering new music (all genres) is one of my passions. Other interests: All sports, Beach, Cooking
What music do you like to listen to?
Anything that sounds good to my ears 🙂
List your favourite movies
Quentin Tarantino movies
If you weren't working in igaming, what would you be doing?
I don't know. I'd find myself something else to keep me up at nights 😀
What advice do you have for new webmasters wanting to start their own casino portal?
Patience is key. There are no shortcuts that wont bite you in the *** at some point along the road.
Why should affiliates join your affiliate program?
Two high end brands to promote with more coming. High quality service from the whole affiliate management team. We are constantly monitoring our affiliates performance making sure we have the best possible deal and offer in place to maximize the results for our affiliates. We are available at all times, and we work together with our affiliates. If everyone is moving forward together, then success takes care of itself.
About Affiliate Cruise
Affiliate Cruise Review
Casino Cruise Review
Spinit Review