9 Questions with Head of Brand at Cherry Casino
9 Questions with Head of Brand at Cherry Casino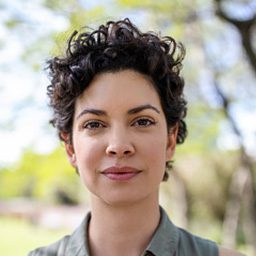 We interview the head of the brand at Cherry Casino, Joel Bernhard, and ask 9 questions about their casino, VIP program, and future projects on making their brands better for players.
1. Cherry Casino has been listed as one of the Leading Casinos by our site for being a quality casino. Cherry Casino has certainly been a quality casino for a number of years. What is the casino doing right to keep its players happy?
I believe that at CherryCasino, we're always trying to improve the service we offer to our customers by offering them a world-class playing experience on our brand-new site and mobile environments together with campaigns tailored to the individual customers' behavior. Our ability to launch innovative campaigns, like our Inside the Rings campaign for the Olympics is one of the keys to success.
2. Tell us about the history of Cherry Casino as the site has been online for a long time and has been a gaming operator for even longer.
Cherry started in Sweden in 1963 and has been doing everything from land-based casinos in bars and pubs, maritime gaming, development, and a lot of other things up to today.
Since the online brand was launched we've managed to win the Operator of the Year Award three times in a row, in 2014, 2015, and 2016 at the IGA awards in London, and we're hoping we'll be able to secure it for the fourth year in a row as well! Right now we're focusing on growing as a brand in all of our markets, with the help of the three verticals that we operate right now, Casino, Sports, and Lotto, and hoping at being successful in the online gaming business for another 50 years.
3. Do the players from the live casino like to venture off to play other table games and slots or do you find they tend to stick to themselves where they can see and interact with their dealer?
I believe there are two different types of live casino players, the ones that mainly have their experience from offline gaming tend to stick to the live casino games, whereas the ones that come mainly from an online casino environment are more likely to shift between game categories. We have a few new live games up our sleeve as well, hoping to launch them later in 2016 which we hope will boost the interest in live gaming.
4. Cherry Casino lists Lotto as one of the gaming products. How does the lottery work on this site?
We give all of our players the ability to purchase tickets in some of the world's biggest lotteries across all our markets. If you are a fan of German lotto, we offer tickets to Lotto 6/49, which is the main one in the Dach region, and if you're a fan of the massive US Lotto jackpots, why not look at Powerball, which currently has the world record in jackpot win with a staggering 1.58 billion us dollars. The purchasing process is super easy, just add a ticket to your cart and check out and you're done! Right now we offer our customers a risk free ticket so they can try the new category out.
5. What are some of the standout features of the sportsbook part of the site?
Apart from the fact that our customers can enjoy over 18 000 events over only a single month, the sportsbook includes all of the need to have features for a sports fan. We add a bit of extra excitement to the sports offering with a selection of targeted campaigns with different themes, may it be Premier League, US Open, Zlatan, or other things – everything to keep our customers as engaged as possible.
6. How does the VIP Program work, what can players expect to get in terms of rewards and benefits?
Within our VIP program – our most important customers are given service on a one 2 one basis with our VIP agents, regular tailored promotions, and a variety of special campaigns, offers, and events.
7. What are the most popular slots at the casino?
We have quite a few which attract our customers, primarily new slots from Yggdrasil like Monkey King or Big Blox, but also classics like Starburst & Twin Spin from Net Entertainment. We also see Live Casino as a growing category and are looking into adding even more live games to the site shortly.
8. What does the casino have in store for players in terms of future additions and improvements?
As we just mentioned – increasing the live proposition is one plan, apart from that we're looking into a few new game providers as well as working a little bit more with our newly launched Lottery vertical, which features the world's biggest lotteries, like Powerball, Mega Millions and Euro Jackpot.
9. For players that haven't joined Cherry Casino or haven't heard about, what should players expect when signing up and why should they?
They can expect a world-class user experience combined with 50 years of experience on our brand new site. We offer our customers a wide variety of products to choose from, ranging from over 500 casino games to 18 000 sports events on a monthly basis, combined with the world's biggest lotteries and adding to that, our great customer service and vip teams that take care of our customers and keep them happy.
About Cherry Casino
Cherry Casino is one of the best and well known online casinos around. They are also part of our Leading Casinos group as being one of our most recommended brands for players.
Visit Cherry Casino or read the Cherry Casino review