6 New Halloween Slots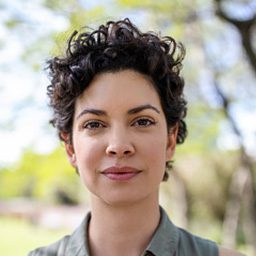 Halloween is a special time of the year to wear costumes, eat candies, get spooked, and even play amazing slot games. This iconic celebration serves as an inspiration to most online casino providers that create unique and seasonal-themed slot games. This year is not the exception, and online players that love Halloween slots will be pleased to hear that this year's releases are "to die for".
We are determined that you can celebrate Halloween in the best possible way, and that means that you must know what are the hottest games that are going to be released in October.
Without further introduction here's our list of the 6 new Halloween Slots for 2020:
Helloween Slot (Play' n Go)
The first slot on this list is no other than "Helloween Slot", this will be one of Play n' Go's releases of 2020, and the game promises to be both spooky and amazing.
What makes this slot game so interesting is the fact that it is not based on the typical werewolves, witches with their cauldrons, or the common zombies we see every day at the movies or on TV.
This game is based on the German metal band of the same name (Helloween). Despite this unusual theme, the game still maintains certain characteristics and symbols related to this celebration such as the famous carved pumpkins.
As for the game's features, it is known that it will have a 5×5 lineup with 20 paylines; as for its special features, these will include random multipliers, scatter symbols, wild symbols, sticky symbols, and a free spin option.
Finally, the volatility of this game ranks in the upper-middle range as its RTP is 96.20% and the maximum amount a player can get in this slot is $500,000.00.
Hot Hot Halloween Slot (Habanero)
Hot Hot Halloween Slot is the result of combining spooky monsters with cute designs that results in a unique game that offers lots of fun. This slot game is Habanero's 2020 Halloween release, and everything points out that this game will easily become a top game in no time.
Besides its unique design and characters that include ghosts, Frankenstein's hands, and three-eyed demons, this slot comes with a 5×3 layout with 5 different paylines. Also, the game offers unique features like wild and scatter symbols and free spins, but what makes this game so "hot" is the fact that it has high volatility with an astonishing 98.95% RTP.
Book of Darkness (BetSoft)
This might be the most mysterious game on this list, and we don't say that because the theme of the slot game goes around a magic book that keeps dark secrets; we say that this slot game is "mysterious" because BetSoft has been keeping the details of the game in secret from the eyes of the curious people.
What we are sure of is that as with many other BetSoft games, the "Book of Darkness" slot will come this October with amazing surprises for every online player including a top rewarding system and generous bonuses as well.
If you like mysterious and dark games accompanied by an RPG story, then you will enjoy this game, especially with the celebration of Halloween. Finally, what we know about the game is that it will have a 5×3 layout that will be adorned with awesome illustrations and characters. Also, the game's RTP is 96.48% setting it into medium-high volatility.
Dark King: Forbidden Riches (NetEnt)
Once again Halloween is the perfect time to play games based on cursed kingdoms and forgotten realms. This Halloween, by the hand of NetEnt, you will become a part of the world of the Dark King.
The game is a 5×3 layout slot game with 20 different paylines that offer an outstanding 2,000x multiplier to the player's original stake. Additionally, the game also includes features like free spins, wild symbols, scatter symbols, and sticky wilds. Also, the game's art is completely astonishing, and the music that accompanies it is both beautiful, epic, and admirable.
If you dare to follow the corrupted part of the dark king, you will find amazing rewards, especially since the game has medium-high volatility with a 96.06% RTP.
Horror House
Horror House is a tribute to the classic figures of Halloween monsters like the wild werewolf, the terrifying Frankenstein, and the lord of the Night, Dracula. In this slot game, you will not only see these legends in action, but you will also see them while playing in a 5×5 layout video slot game with 45 different paylines.
Additionally, this game comes with unique special features like free spins, respins, scatter symbols, wild symbols, and sticky wilds.
If you are brave enough to play this game you can get a maximum win of 4,800x your initial bet in this medium-high volatility game with a 96.04% RTP.
Witchcraft Academy (NetEnt)
Finally, we close the list with a classic Halloween theme that cannot be missed in the celebrations: Witches Witchcraft Academy will be another amazing release from NetEnt, so if you like this provider and you want to experience a more "classic" Halloween game, this is the one for you.
The slot game has a 5×3 layout with 20 paylines, and it offers unique features including free spins, multipliers, wild symbols, scatter symbols, and expanding wilds. Thanks to an average RTP of 96.38% and medium-high volatility, Witchcraft Academy offers online players the chance of making amazing combos to win up to $1,600,000.00.
So, if you want to become a millionaire this Halloween, then make sure to check out this game as soon as it comes out in your preferred casino. Every holiday, season event, or celebration represents an amazing opportunity to play unique slot games and get incredible bonuses and promotions while doing it.
And now that you know which the hottest Halloween games are for 2020, the last thing you should do is to make sure to check out your casino's promotion section because they always give away tons of rewards, especially when a new game is released.