4 tips to get paid when online casinos slow pay
4 tips to get paid when online casinos slow pay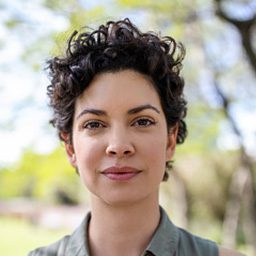 Most newbies that try online casinos for the first time will naturally be skeptical. The most common question we get is 'will they pay me when I win?' For a site like this one, there are well over 1000 online casinos listed and reviewed. The sad reality is more than half of them are really not worth playing and a good 5% of them will probably never pay you even if you win. You might start your search with low-risk casino offers but it takes a little bit more research to filter out the good casinos from the bad. 
What does slow pay mean for online casinos?
As the name implies, slow pay usually means the casino will use any tactics to stall paying you, the winner! Most of the top-rated casinos don't ever use slow pay tactics but there are enough casinos out there that do it. If you are one of those players, you can email us for help but otherwise, we are going to give you the tips needed to ensure you don't end up in this situation.
Why do casinos slow pay in the first place?
The number 1 reason why a casino would do this is to frustrate you to the point of playing your winnings and losing them back to the casino. Behind the scenes and what players don't realize is that online casinos pay high payment processing fees. You might not care about this but the casinos do care and every cashout is costing them a percentage of that transaction. Fewer cashouts usually will mean more money gambled. Of course, casinos like to keep their bank accounts and e-wallets full of money so they ideally want more money coming in than coming out.
Unfortunately, some casinos have really bad policies in this regard and are simply a nightmare to deal with.
What are some of the common tactics for slow-paying?
In our casino complaints, we have truly seen it all, and here is a list of the various tactics we have seen casinos do to players to delay paying them.
Ridiculous requests for unnecessary documents and identification
Returning winnings to your balance without telling you
Falsely claiming violation of terms and conditions
Requesting notarized documents
When casinos ask for too much information on your documents
Some casinos will ask for the standard KYC documents which include a photo ID along with proof of address. Some casinos will state that rather than getting your driver's license, they'll ask for a passport instead or vice versa. Every request just delays the whole process of getting paid. Some casinos will state your utility bill isn't valid and require a bank statement. Some will go as far as to say that electronic statements are not valid even though most bills are not done by mail anymore.
When the casino returns your balance and doesn't tell you
We had one player complain recently at Gate 777 casino where the casino asked for documents, the player submitted and the casino simply put the winnings back in the player's account without telling them. In this situation, it was a series of excuses not to pay out a small $300 win. The player in question was convinced online casinos are a scam so we had to intervene to help the player out. 
Falsely claiming violation of terms and conditions
Some casinos will use bogus excuses claiming the player violated the terms and conditions. When this happens, it is usually something that requires a formal casino complaint to be submitted. If the player did violate the terms and conditions, a player sometimes has to accept that if that is true.
Requesting notarized documents
This is one of the worst requests a casino can ask a player. In extreme cases, the casino might have solid reasons to believe the player has questionable activity. In most cases, players are not doing anything wrong and notarized documents are the biggest tactic to delay payment. Getting documents notarized takes time as you have to find a lawyer to do this and on top of that, you'll usually have to pay a fee of $200 for this.
Tips on speeding up the cashout process
Follow these tips to speed up the cashout process, especially if this is your first-time cashout out at the casino.
Submit your KYC documents (copy of photo ID and proof of address) to customer support when you make your cashout. This request will happen 99.9% of the time so best to do it to speed up your withdrawal.
If you believe a casino is deliberately slow paying you, tell them you will either file a complaint with a major site or you'll post your experience on player forums.
If you found the casino through a website like this one, email the site to ask for help. Quite often we can contact the casino management and get cases like this expedited.
Ask the casino to flush your cashout
Tip #1: Submit your KYC docs
Scan your license or passport or whatever valid photo ID you have in your country along with a document showing proof of address and store this on your computer. Keep it ready for any casino you withdraw and make sure the documents are recent and up to date. This means a valid ID that is not expired and often casinos will want a bill that is not older than 3 months old.
Tip #2: Submitting a casino complaint
In the most extreme case, you can file a casino complaint with an ADR, aka dispute mediation service. Most casinos don't like dealing with complaints because these ADR sites publish the results and are historical.
Tip #3: Ask us for help
Seriously, just email us or contact us through any of our social media profiles usually we have a working relationship with the casino and we can speed things up.
Tip #4: Ask the casino to flush your cashout
Flush my what?! Flushing your cash out really means that to take your cashout out of a set time period and to process immediately. Many casinos have a queue of 24 to 48 hours which means the players can go to the cashier and reverse their cashout if they decide they want to keep playing. Since many players do this, casinos offer this service. But if you don't want to wait, just ask the casino to flush your cash out and usually, they will do it upon request.