4 reasons not to play at playolg casino
4 reasons not to play at playolg casino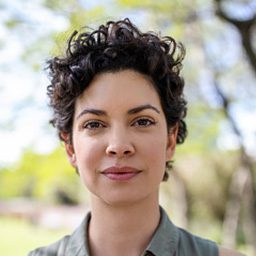 Are you a regular player at PlayOLG? If so you might want to read this article and reconsider whether it is worth playing at.
Before we give you the top 4 reasons not to play at PlayOLG, we will give you one good reason that the casino isn't the worst. PlayOLG.ca is available only to players in Ontario and no other province in Canada. PlayOLG is about 5 years old and the only good reason to like or trust this casino is it is licensed by the provincial government in Ontario. That means when you withdraw, you'll get paid, but it might take up to 4 days.
That is where the complements end. PlayOLG is a terrible casino and it is embarrassing they don't try to make a casino that lives up to anything offered in the free global markets.
Where's the bonuses?
Poor game selection
Slow player payments
Connected with Proline
Dude, where's my bonus?
Ok you know what, this casino used to have no bonuses or a terrible bonus for the longest time. Actually at the time of writing this article, the casino has stepped up it's game and they have 2 bonuses that are worth thinking about.
Deposit $15, get $10 on lottery tickets
100% bonus up to $100, claimable 3 times
The first 3 bonuses use bonus codes: first, second and third which give you a 100% bonus up to $100. Wagering of the bonus is 10 times the wagering requirement playable on slots but it seems you can play on some table games, just the wagering will be higher for that.
So give em credit where credit is due. These 3 bonuses are great but there isn't much else going on here or at the site as far as we can tell. Historically the casino just has had poor casino bonuses and this is normal with most government controlled online casinos that are connected with land based operations.
Where are the regular casino bonuses?
If you play at any other online casino like VideoSlots, SlotsMillion or Genesis Casino (claim 300 free spins, bonus code 25WAR) then you'll know you'll get frequent bonuses especially if you are a regular depositing player. Typical of land-based casinos, you can lose thousands of dollars and sometimes you'll get some comp points for your efforts. At most normal online casinos, you can expect to get free spins, no deposit bonuses, birthday bonuse and match deposits.
Why are bonuses important?
Bonuses increase your chances of winning so bonus money can go a long way and give you more chances to hit a bit jackpot and if you don't hit that big jackpot, it means you can play for longer.
Poor Game Selection
This casino uses casino games mostly from IGT which is great as it has similar games when you play at any land based casino like Casino Niagara, Casino Orillia, Casino Windsor or any other casino in Ontario. But that is it! If you go to any decent online casino today, you get to enjoy games from softwares like Netent, Microgaming or cool softwares like Play'n Go, Thunderkick and Just For The Win. This casino needs more games and better game selection. These standard casino games from companies like IGT tend to have higher house edges, or lower Return To Player values (RTP). You can look up any of these slots to find their RTP values and they are not that impressive.
Why are slots RTP values important?
The lower the RTP value, it means that you'll lose money at a faster rate and that isn't fun. Unless of course you like constantly giving money to the casino.
Slow player payments
Did you know that it takes the casino 2 to 4 days to pay you your winnings? Don't believe us? It is in their FAQ, take a look …
Most standard online casinos take just a few days to pay out. In the case of Bitcoin casinos, payments are done even faster. There are casinos that pay very fast and pay almost instantly like Fastpay Casino. There are a ton of casinos that pay with Interac too.
Connected with Proline
Do you like betting on sports? If so, Proline is the worst place to place bets.
Did you know that in Canada, single-game betting on sporting events is prohibited? Yes so this means Proline forces you to play 3 to 6 bets on a single ticket. This means in order to win, all your bets must win. What makes it worse is that the odds for these bets are worse than any online bookmaker around! So think of the odds as like a tax on you per bet. Having to win 3 of these is multiplying the house edge. This translates to losing more money. If you like to think you are a sharp sports bettor, well you'd have no mathematical advantage using Proline. If you thought PlayOLG was a bad casino, Proline is an even worse service for betting on sports.
PlayOLG Affiliate Program
Oh yeah, about that. They don't have one! If you wanted to promote the casino to players, well you don't have an incentive to do that. It just shows the lack of foresight in setting up an online casino in today's world. Even if you had their casino affiliate program to use, you'd still be promoting a sub-par casino compared to other casinos that just kick ass in comparison.
Alternatives to PlayOLG
So what are good casinos and bonuses to play besides PlayOLG that accept Canadian players and use Interac?