Gaming License Jurisdictions For Online Casinos
Gaming License Jurisdictions For Online Casinos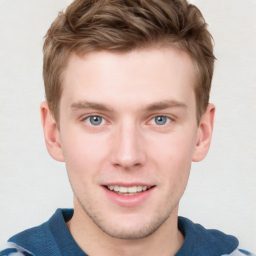 At Casino Bonuses Now you will find a list of online casinos by their online gambling/gaming license jurisdiction. You can click on the casino review itself to learn more about a particular casino or click on the license titles to learn more about that specific license jurisdiction. Most of our casinos are licensed in Curacao, Malta, and/or the United Kingdom. Casinos that offer no-deposit bonuses are licensed in various countries throughout the world.
Why Do Online Casinos Need Licenses and Do They Matter?
In most countries to set up an online gambling operation, the operator needs to hold a license. Before the year 2000, there were some online gambling companies operating without a license because some countries just didn't feel the need to create regulations. However, over time, having a gaming license was key to gaining the trust of players. Now the online gaming industry is heavily regulated and that is great news for everyone including casino players. Gaming licenses aim to protect the players by ensuring that gambling companies offer fair games and also pay taxes.
As of 2013, there have been many countries that have set up their own licensing and regulations including France, the United Kingdom, Spain, Mexico, Canada, the United States of America, Germany, and many more. Players can expect that in 2014 and beyond most countries will have set up their own licensing to protect players in their country and ensure the games are tested for fairness.
Gaming licenses protect the players, ensuring that online casinos offer fair games and pay taxes. Gaming license jurisdictions are different from place to place and none covers the legality of online gambling for the whole world.
An online casino website usually chooses its location based on the legislation it adheres to.
Every country has its own laws and many regions make regular changes to their legislation. Online jurisdictions or license jurisdictions which are typically known as licensing authorities- are specific regions that have particular legislation, which allows them to operate online gambling sites and provide industry services.
Those who play on online gambling sites can further get all the essential must-knows.
How Does Gaming License Jurisdictions Affect You?
You don't want to be in trouble while playing online gambling or betting games being unaware of some explicit laws. Again, as different regions will have different jurisdictions, it also varies how strictly they abide by the laws.
However, it's safer to be in a strict jurisdiction. You should be aware of the relevant legalities depending upon your location and also the regulatory practices within the jurisdiction.
3 Reasons to Get a Gaming License for Online Casinos & Other Games
Without A License, You Have Very Little Security
The first reason is authenticity/credibility. Without it, there's no trust and security. It becomes more crucial as money and data are involved.
If a person faces a financial crisis on an unlicensed casino platform, that person will have no one to turn to complain or revert to the problem. No matter how many promotions or offers a casino gives, a gambler won't feel secure without a license.
Payment Methods
Financial organizations, credit cards, and virtual wallet operators associate only with licensed sites as they don't want to be in trouble with financial frauds, data leaks, or scams of any sort.
Without a gaming license, any site won't be able to get access to most of the payment methods. And the site could lose customers. Keep in mind, that depositing money on an unlicensed gambling site is illegal.
Unlicensed Gambling Is Simply Illegal
Some bookmakers operate without licensing but the near future is doomed as they can be shut down anytime and charged with crimes.
If a person decides to play on such sites, there's no guarantee that the player's data won't be leaked or any scams won't occur. And when any such issue occurs, the customer can't turn to any law for help.
The money in the player's casino account can also be taken by the bookmaker as credit and the player can't get the money back.
Top 5 Online Gambling Licensing Jurisdictions
Malta Gaming Authority
The Malta Gaming Authority, formerly known as LGA was created in 2001 to serve as a licensing organization, regulatory body, and independent auditing company for all kinds of entities within the industry. They ensure fair play and if you have an issue with the online casino you can contact them.
MGA operates licensing and regulating sports betting sites, bingo halls, the national lottery, and poker rooms as well.
Curacao E-gaming Licensing Authority Netherlands Antilles
When it comes to the number of licenses granted, the government of the island of Curacao provides the most. Over 450 online casinos, sports betting houses, bingo halls, and many types of i-gaming industry have been licensed by them.
They have been in operation since 1999. The licensing authority issues only one license to cover all the games, software, poker rooms, etc.
Gibraltar Licensing & Regulatory Authority
British crown-dependant Gibraltar is the third-largest online gaming licensing authority in the world. It's been in operation for 15 years since its first in 1998.
In these years, they have licensed over 300 organizations. Currently, they issue many types of e-gaming licenses for bookmakers, gaming operators, lottery promoters, and a few others.
Alderney
Alderney Gaming Control Commission (AGCC) is a gambling operator licensing jurisdiction with servers located in Guernsey.
It's one of the whitelisted remote jurisdictions under the UK online gambling law as the commission was established in the year 2000 and has kept a clean record ever since.
As a matter of fact, they're now known for varied forms of licensing like full licenses, short-term licenses, and also licenses for companies with operators in other jurisdictions.
Kahnawake Gaming Commission
This commission is owed by the Aboriginal Mohawk groups of Kahnawake. This commission relates only to online casinos, poker rooms, raffles, and lotteries operated and owned by the Mohawk people of Kahnawake.
They provide licensing and regulation to both online and brick-and-mortar casinos. They were appointed in 1996 but started giving gaming licenses in July 1999.
Online Gambling Laws in Top Countries You Want to Know About
United States
In the United States gambling is not illegal but there are restrictions. In 2008, legal gambling generated over 92 billion dollars worth of revenue in the United States. Each state is free to regulate or prohibit gambling within that state. There are federal laws that allow state-run lotteries in every state except Utah and Hawaii as a way to generate income for the state. Similarly, federal law allows for tribal lands to individually regulate gambling. In 2018 the Supreme Court declared a previous law outlawing sports betting as unconstitutional thus allowing for sports betting with restrictions.
Today there are states where gambling takes place in large casinos, other states where it is restricted to individual cities, and still others where casinos have to exist only on large riverboats that are moored in a nearby river rather than on land.
In 2006, the Unlawful Internet Gambling Enforcement Act (UIGEA) was passed in the US which outlawed financial transactions from specific gambling service providers. There are operators that circumvent these rules and offer online access to US customers. However, in the last few years, some states introduced legislation that made online gambling legal and issued licenses to operate within the state. But still, some states debate over the issue.
The States that Allow Online Casinos & Gambling
New Jersey
Under the New Jersey Division of Gaming Enforcement, New Jersey became the first United Nations state to start an online casino. Slowly, the government permitted many casinos to run online for New Jersey as these casinos bring in millions of tax revenue per month.
Pennsylvania
The Pennsylvania Gaming Control Board has permitted online casinos and other kinds of gambling in Pennsylvania. The rules and regulations are just like that in New Jersey. PokerStars has been the major driving force for the success of online poker in Pennsylvania.
Michigan
The Michigan Gaming Control Board provides licenses, regulates, and permits online gambling and fantasy sports betting in Michigan. They were the 5th in the US to make online gambling legal. Michigan's governor, Gretchen Whitmer signed the Lawful Internet Gaming Act in the year 2019.
Delaware
The Blue Hen state (Delaware) permits all kinds of gambling except for sports betting. As of now, people in Delaware can't bet via mobiles, even though in-person betting is a legal way there. Delaware was the 2nd state in the US to make gambling legal by signing the Landmark Supreme Court decision in 2018.
Delaware Division of Gaming Enforcement is the organization that takes care of all the gambling and betting activities here.
West Virginia
After the West Virginia Lottery Interactive Wagering Act was passed in 2019, the West Virginia Lottery organization was made to regulate all gambling activity there. The Act granted a permit to companies for interactive gambling and betting on slots, poker, lottery, and sports. Fantasy sports have been legal since 2016 in this state.
Nevada
Nevada is one of the most lenient states although they do not allow betting at race tracks. However, they still allow for commercial gambling as well as online gambling.
New Hampshire
New Hampshire does not allow for commercial gambling nor do they allow racetrack gambling and there are no tribal lands on which tribal gaming authorities can operate. However, they do allow online gambling, as well as sports, betting, charitable gambling events, or state-run lotteries.
Rhode Island
Rhode Island does not have Tribal lands on which gambling can take place but aside from that, they have legalized all other forms of gambling including gambling at casinos, state-run lotteries, online gambling, sports betting, and gambling at racetracks.
California
California allows for online casinos in addition to racetrack horse betting, gambling on tribal lands, lotteries, and charitable gambling.
States In the Process of Legalising Online Casinos
Michigan and West Virginia have already launched their online gambling markets. There are a handful of states which have passed bills and a few more are in the process of doing the same regarding online casinos.
Michigan and West Virginia were able to launch online casino markets after they passed bills in the previous year but many other legislative efforts have been curtailed by the pandemic.
New Jersey, previously the example to which other states turned for the online gambling market, has helped influence legislative Decisions by other states.
Connecticut and Illinois presently have legislation for iGaming but they are trying to pass it this year.
Kentucky failed to pass online gambling legislation in 2021 but will still attempt revised legislation in 2022.
Casinos that allow: USA players
States that Don't Allow Gambling At All
The two states of Utah and Hawaii have full bans on gambling for a few reasons. In Utah, the state focuses on a family atmosphere often associated with the large Latter-Day Saint community. Hawaii, similarly, believes that gambling would interfere with the family atmosphere associated with the local community and tourism on the islands.
As mentioned, some states only allow gambling for charities and state-run lotteries. Other states only allow gambling on Tribal lands, where gambling is regulated by tribal gambling authorities, not the US Federal government. A few states have yet to legalize gambling anywhere, including
Alabama
Alaska
American Samoa
Arizona
Arkansas
Colorado
Connecticut
Washington
Florida
Georgia
Hawaii
Idaho
Kansas
Kentucky
Louisiana
Maine
Maryland
Massachusetts
Minnesota
Mississippi
Missouri
Montana
Nebraska
New Mexico
New York
North Dakota
Ohio
Oklahoma
Oregon
South Carolina
South Dakota
Tennessee
Texas
Utah
Vermont
Virginia
Wisconsin
Wyoming
Europe
As there are many countries in Europe, each country is free to have its own legislation regarding online gambling and betting. Although the European Commission governs them to some extent and decides the Do's and Don'ts, the law varies from country to country in the European region.
Know About Gambling Laws in the 4 Major Countries of Europe
France
ARJEL regulates license issues for online gambling in France. There are other two main regulators – Pari Mutual Urbain for horse racing and Francaise des Jeux for betting and lotteries.
In 2010, sports betting, horse race betting, and poker were legalized, followed by the passing of a bill in 2009 that legalized online gambling in France.
Currently, licenses for casino games, spread, or exchange betting are not issued.
Germany
EBGA compelled the legislation of 2008, stating that it broke the EU rules as it banned all forms of online gambling and betting. Further, in 2012- The Interstate Treaty on Gambling (ISTG) granted permits to provide gambling services in all states of Germany.
However, the state of Schleswig-Holstein formed separate and more liberal legislation.
Germany being the biggest gambling market in all of Europe still hovers upon the question of monopoly not being prevented through ISTG.
Spain
The revised laws of 2012 allowed operators in Spain to gain licenses and operate regionally under conditions. Spanish residents can play on any sites that are licensed by the country. Bet365 and William Hill are the biggest brands in the country.
Casinos that allow Spain players
Italy
In 2006, Italian legislation permitted sports betting services in both online and offline modes. This was a time when many other European countries debated the issue. Later, many revisions to the same legislation made it legal to grant licenses for poker and casino games to customers.
Asia
With ever-changing laws, some countries in Asia are quite liberal and some are very strict regarding gambling laws. Asia has been booming with the gambling industry from the time Macau was one of the biggest star regions of Asia.
Many countries now have casinos specially for tourists and these make a big economic value.
Some countries have banned gambling and have penalties for the same. However, online gambling is upscaling within some countries.
Here are the main countries of Asia and their scenarios with gambling discussed.
Mainland China
The communist government of China prohibits all types of gambling and betting games- both online and land-based. Ones who play or provide any such games are slammed with criminal charges. They either have to pay a heavy penalty and/or even a jail sentence. Playing on overseas sites is also banned. However, lottery tickets are distributed, which are regulated by the government.
Macau
Land-based casinos in Macau outdo the Las Vegas ones. There is no law here that is against gambling, so it doesn't support nor is it against gambling. Meaning, that it doesn't showcase any gambling support, and doesn't have online sites as licenses are not issued. Online betting is available on a limited basis from land-based casinos.
Hong Kong
The Hong Kong Jockey Club(HKJC) regulates some forms of gambling in its jurisdiction. HKJC permits the residents to indulge in sports betting, horse race betting, football betting, and lottery. All other forms of gambling are illegal. Bookmakers operating illegally have to pay heavy penalties.
Thailand
Online gambling and betting don't come under strict monitoring by the authorities here, but offline gambling of any sort is not allowed. People, however, tend to indulge with bookmakers and other illegal operators at their own risk.
So, all sorts of online gambling receive active participation from Thailand residents. Offline gambling does have lottery and horse race betting as an exception.
Casinos that allow Thailand players
Malaysia
Being under the administration of the Islamic law of Sharia, there is an upscaling voice to ban gambling sites. However, gambling is not specified as a literal crime in Malaysia, it's not screened or monitored. Residents avail of gambling services from other countries and are active participants in all sorts of online gambling and betting games.
Philippines
There are two main gaming authorities in the country, each dealing separately with different forms of gambling.
The first is PAGCOR- being the major one out of the two, it looks out for land-based casinos and bookmakers. Online gambling is also permitted but only on overseas sites. No regional site is permitted to do so.
The other is the Cagayan region which is the only place in Asia to provide licenses for online gambling. It has its own rules and allows only tourists in the land-based casinos.
India
There is no law in India regarding online gambling, but gambling and betting in person are banned. Only two states Sikkim and Goa have casinos and the rest of the states do not allow any form of gambling. Horse race betting is a crime. Online betting and gambling is a booming activity in India and the residents often choose overseas websites to play.
Casinos that allow Indian players
Singapore
Online gambling doesn't have any strict monitoring so people do engage in the same actively. Coming to land-based gambling and casinos, there are only two casinos in Singapore. These are only for tourists and locals have to pay a hefty amount of money to get one-day passes for visiting the casinos. The locals are, however, not permitted to participate.
Canada
No law abides the citizens to gamble on foreign sites, the legislation in Canada makes it illegal for any gambling website to operate without a license from the government.
Some regions in Canada regulate gambling in their regions and some governments have their own online betting and gaming outlets.
So, it's quite complicated. Even after such legislation, Kahnawake being a sovereign nation has its gambling legislation and has never been prosecuted after licensing over 300 websites.
Casinos that allow Canadian players
United Kingdom
The Gambling Act of 2005 permits all gambling and betting sites to have a remote gambling license, offering online gambling to UK citizens. In 2014, another Gambling Act was passed in addition to the previous one, which required foreign operators to have a UK license.
The United Kingdom Gambling Commission (UKGC) 2019 added new measures that require online casinos to verify their identity and age to play.
Casinos that allow UK players
Australia And New Zealand
The Australian Interactive Gambling Act of 2001 (IGA) allows sports betting and lottery games but makes it illegal to supply online casino games from Australian companies to its residents. There's no law prohibiting Australians from using overseas gambling sites.
In New Zealand, most online betting and gaming forms are prohibited from companies based in the region. However, the Gambling Act 2003 makes it legal for residents to use sites from overseas.
Casinos that allow New Zealand players
Africa
Africa is a comparatively new market for gambling and betting. Let's have a look at some of the prime countries of Africa and their gambling laws.
South Africa
Gambling and betting in South Africa have been long banned. But, irrespective of this, there were over 2000 illegal gambling houses in South Africa, until the new government applied the Gambling Act of 1996. The act made proper license creation procedures, put taxation of gambling and severe regulations came into play.
In 2004, a modified and even more restrictive Gambling Act was passed, followed by the Gambling Amendment Act of 2008 to decrease the monetization in the gambling business.
Even after such restrictive regulations, South Africa houses over 47 licensed casinos in over 35 cities.
Casinos that allow South African players
Kenya
Kenya has the 2nd highest number of casinos in Africa. It has a total of 13 casinos in various cities. It's an upcoming and great country for setting up gambling, both online and offline.
Nigeria
Nigeria has 3 casinos, 2 in Abuja – the capital of Nigeria, and 1 in Lagos. It has the strongest economy in Africa and saw a growth in gambling revenue from $18 Million to about $33 Million from 2009 to 2014, which is $10 Million more than Kenya.
So, just with 3 casinos, Nigeria outranked Keyna, making it high potential marketing for gambling and betting.
Latin America
Latin America is one of the emerging and growing markets in gambling and betting. A lot of companies have started seeing it as a profitable market. Let's see the gaming license jurisdictions in the major countries of Latin America.
Brazil
The Brazilian government does not pay much attention to gambling, this has led to a complicated situation because the laws are outdated. All the gambling in Brazil takes place underground because all the luck-based games were made illegal long back.
When the law was passed, the internet didn't exist, so online gambling has a green light in Brazil as the government has left it unregulated.
Casinos that allow Brazil players.
Argentina
Argentina has a completely different approach than Brazil. All kinds of gambling games are completely legal here and are regulated by individual state governments instead of the central government. So, it's quite straightforward, you can gamble in Argentina openly and freely!
Casinos that allow Argentina players
Here are some countries that give casino licenses:
Here at Casino Bonuses Now, you can find all of the online casinos in your country that we have reviewed so you can play with confidence and enjoy yourself.