Online Casino Complaints: Addressing Player Disputes and Taking Action
Online Casino Complaints: Addressing Player Disputes and Taking Action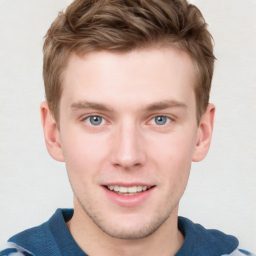 Online casinos have gained significant popularity in recent years, offering a convenient and thrilling gambling experience from the comfort of one's own home. However, like any industry, the online casino realm is not immune to complaints and player disputes.
At CasinoBonusesNow we don't offer a complaints service but strive to enlighten our readers with comprehensive information so they can make an informed discussion.  In this article, we will explore the nature of casino complaints, the process of submitting a complaint, the actions to take to resolve a casino dispute, and the essential factors to consider when choosing a quality online casino.
Submitting a Casino Complaint
When faced with an issue or dispute with an online casino, the first step is to submit a formal complaint. This serves as a means of communication between the player and the online casino, allowing the latter to address the concern promptly. Most reputable online casinos provide a dedicated customer support channel, such as live chat, email, or a helpline, through which complaints can be lodged.
When submitting a complaint, it is essential to provide all relevant details, including the nature of the issue, specific incidents, dates, and any supporting evidence, such as screenshots or transaction records. Clear and concise communication is key to ensuring that the casino understands the problem fully.
Actions to Sort Out an Online Casino Dispute
Resolving a casino dispute requires a systematic approach. Here are the recommended actions to take:
Contact customer support: Begin by reaching out to the casino's customer support team. Clearly explain the problem and provide any relevant evidence. Keep a record of all communications for future reference.
Escalate the complaint: If the initial response from customer support does not resolve the issue or fails to meet your satisfaction, consider escalating the complaint to a higher level of management within the casino. This can be done by requesting to speak with a supervisor or submitting a formal written complaint to the casino's complaints department.
Utilize alternative dispute resolution services: Many reputable online casinos are affiliated with independent dispute resolution services. These organizations can act as mediators between the player and the casino, offering a neutral perspective and facilitating a resolution. An example of such services is eCOGRA.
Seek regulatory intervention: If all else fails, players can turn to the relevant gambling regulatory authority. These regulatory bodies oversee online casinos and can help resolve disputes between players and operators. Provide them with all the necessary details and evidence to support your case.
Choosing a Quality Online Casino
Prevention is always better than cure, and selecting a reputable and trustworthy online casino can help avoid many potential issues. Here are some key factors to consider when choosing an online casino:
Licensing and regulation: Ensure that the casino holds a valid gambling license from a reputable regulatory authority. This guarantees that the operator is bound by certain rules and regulations, ensuring fair play and player protection.
Security measures: Look for casinos that utilize advanced security protocols, such as SSL encryption, to safeguard your personal and financial information. Additionally, check for certifications from independent auditors like eCOGRA, which verify the casino's adherence to fair gaming practices.
Game variety and software providers: A quality online casino should offer a diverse range of games from reputable software providers. This ensures a fair and enjoyable gaming experience with a wide selection of options to suit individual preferences.
Payment options and customer support: Choose a casino that supports secure and convenient payment methods for both deposits and withdrawals. Additionally, verify the availability and responsiveness of customer support channels to ensure timely assistance in case of any issues or disputes.
By considering these factors, players can significantly reduce the chances of encountering problems and enjoy a safe and satisfying online gambling experience.
In Conclusion
Online casino complaints and player disputes can be a frustrating aspect of the online gambling industry. However, by understanding the process of submitting a complaint, taking appropriate actions to resolve the dispute, and choosing a quality online casino, players can mitigate the risks and enjoy a more positive gaming experience.
It's best to choose a recommended casino for our casino reviews and play in a safe and trustworthy casino!