Leading Casinos October 2023
Leading Casinos October 2023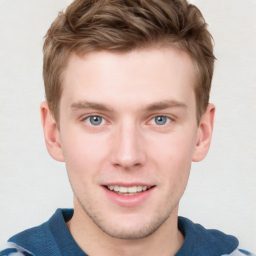 Welcome to the list of Leading Casinos by Casino Bonuses Now. The list of casinos on this page features the best of the best casinos we can recommend.
The criteria for these casinos aren't based on their bonuses but just how the quality of the casino operation they run and how they treat players. Presenting our list of leading casinos and the criteria for making this list is after the list. A casino must have player-friendly terms and conditions which we cross-reference with thepogg.com and must treat players fairly especially when it comes to casino complaints. For the 1000+ online casinos that exist we narrow it down so if you can't decide which casino to play at, you can trust our list of leading casinos.
Player Terms & Conditions
Let's face it, nobody likes to read the terms and conditions and if you did for 1000+ casinos, you would probably spend weeks to get through reading all of that legal jargon. Sure you might discover some casinos have absolutely horrible player terms but we aim to take this task off of you and put it on us to stay on top of it. We are able to stay on top of all the terms and conditions changes through thepogg.com's player terms monitoring service which also highlights anything that is deemed predatory for players. Our casino ratings are influenced by the nature of the terms and conditions for a player so our first goal is to protect players and once we know a casino is reputable is then when we will list and suggest their bonuses. Overall with so many casinos to choose from, you don't need to play everyone to figure out which one you like and which one treats you the best.
Casino Complaints
We don't handle player complaints but thepogg does and is an approved ADR by the UKGC. If a casino has problems with casino complaints then they are going to struggle to get on our recommended status of casinos. The pogg offers a fair system for mediating complaints and if they feel an operator has treated a player unfairly, it will reflect in their rating.
Customer Service
When you need help, it's important to get the quality service you deserve. Some casinos have minimal support while others technically have support but it's low quality and watered down. We want to make sure you are getting treated the best so this is an important factor and criteria for a casino to be considered a leading casino.
Paying On Time
Some casinos take too long to pay and it's almost like they don't want you to withdraw. None of that with this list. We only want to list and feature casinos that have no issues paying out players in a timely manner.
Page of interest: Frequently Asked Questions About Online Casinos