Best Progressive Slots Bonuses & Bonus Codes
Top casinos related to this game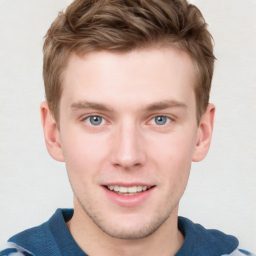 Progressive slots are some of the most exciting slot games around. Players play for the thrill of winning a large jackpot and some of those jackpots have been nearly as large as a lottery win. This page features information about progressive slots and real money online casinos that offer bonuses available for progressive slots as well.
Without any doubt, slots are among the most popular online casino games played all over the world. That's just one of the reasons why there are so many versions of this game available at almost all online casinos. But, according to many players, there's one version of slots that's much better than the others, and that is progressive slots.
If you like to experience adrenaline rush and excitement, if you want to play interesting slots and play to get a chance to win fantastic prizes, then progressive slots might be your best option. At Casino Bonuses Now, we have created a separate page dedicated to these slots. This is not a surprise because almost every casino website has a page like this too.
Progressive slots come equipped with a massive jackpot that doesn't have a limit. This jackpot keeps growing and multiplying all the time. As long as players are playing that game, the jackpot will go up. It's not unusual to find progressive slots that have jackpots worth over one million dollars. Thanks to this page, you will find all the slots that provide such prizes and the casinos where you can play them.
Progressive Slots – A Basic Guide
There are a few ways in which we can define progressive slots. Some would say that progressive slots are like slot games on steroids. Others will probably compare them to supercharged casino games. With their help, a player can become a millionaire with just a click of a button.
To be more precise, progressive slots are actually the same as all video slots found online, but the main difference here is that they have an unlimited jackpot prize used as a top prize. In most cases, players will have to complete some sort of bonus rounds or a mini-game to win the jackpot. These progressive jackpots are usually triggered at random after the end of a turn.
Just like in the case of ordinary slot games, progressive slots are available in different forms in terms of theme, matrix, and gameplay. So, you can find 3-reel, 5-reel as well as 1-payline, 10-payline, or slots with other types of matrix. They are focused on different stories too, including – luxury, jewels, royalties, movies, etc.
In order to start playing, you will have to choose a bet, use the spin button, and wait for the outcome. However, there are a couple of things that make progressive slots different. For starters, there is a jackpot bonus round or in some cases a few rounds. Next, there is also a limitless jackpot prize, something that you can't find in regular slots where the prizes are predetermined and limited.
To be honest, winning a progressive jackpot is not an easy task which makes sense. If these prizes are won that often everyone would be using progressive slots. Yet, the size of the prizes is something that attracts many players. If you are playing to get a chance to win just a few dollars, it's very likely that you will lose interest after some period of time, but when you are playing for hundreds of thousands of dollars or even for millions, then the situation is completely different.
On top of that, as the prize starts growing, more and more players will participate in creating a domino effect that will make the prize grow even faster. It's important to mention that playing for a progressive jackpot might seem like a waste of time and money for many people, but there is enough information about the frequency of winning and the chances online.
In case you like the idea behind progressive slots, we encourage you to check our list of reliable online casinos where you can find this type of slot game. In addition to this, you should keep reading this text because we will unveil a few other things that can help you learn more about progressive slots.
The Mechanics Behind Progressive Slots
It's not very difficult to understand how progressive slots work. This special type of slot game available in many online casinos has the ability to provide impressive jackpot prizes simply because it takes a percentage of every bet placed by players. So, whenever you place a wager on this game (before every spin), a small percentage of this bet is redirected to the progressive jackpot prize.
Since it takes some time for a player to get an opportunity to play for this jackpot and even more time to win one, the prize will keep increasing. To make things more transparent (and attractive) slot developers and online casinos that offer these games usually have jackpot meters placed next to the slot's screen. There's no exact percentage that's redirected to the prize pool, but this is usually a very small percentage that depends on the decision made by the casino where these games are offered.
As previously mentioned, progressive slots are attractive casino games and there's more than one reason for that. In addition to the unlimited jackpot prize, players can usually find other cash rewards that keep players spinning the reels. So, you don't have to play only for the jackpot because these slots can help you win other prizes too. Nonetheless, with every spin you make at these slot games, you will contribute to the prize pool.
One might think that once the progressive jackpot is won, players tend to forget about these games, but that's not true. It's the unique features and multiple ways to win prizes that make progressive slots attractive. In addition, it's worth mentioning that these games usually have a minimum jackpot prize that comes into play when the progressive jackpot has been won.
The most popular progressive slots have an army of fans that contribute to the pot. When you play this type of game, you are not limited to an amount that was predetermined by the provider. This makes the gameplay more exciting, interesting, and potentially lucrative. That's what playing casino games online should be about.
Getting Familiar With the Rules
There are not hundreds of progressive slots out there, but despite this fact, every progressive slot has its own rules. Before playing a slot game like this, it's always a smart idea to read more about the terms and conditions that will help you get the main prize.
Take some time and read the rules which are usually presented by the casino where you can find this type of game or at the slot itself. If you want to avoid any misunderstandings, you can count on Casino Bonuses Now, a website where you can find information not only about progressive slots but also about other types of casino games and online casinos in general.
Are There Different Kinds of Progressive Slots?
The answer is yes. We can categorize progressive slot games in different ways and there's no official categorization of these games. Yet, the characteristics of these games allow us to separate them into three basic categories.
Networked/Interconnected Slots
Networked progressive slots, also known as interconnected progressive slots, are present in multiple online casinos at once. So, they are creating links between players even though they are not using the same online casinos. One of the best things about this kind of progressive slot is that the size of the progressive jackpot prize grows very fast. This makes sense because the percentages of bets placed in different casinos are redirected to the prize pool.
Local Slots
When it comes to local progressive slots, it's worth mentioning that they are associated with a single online casino. The way the prize pool grows and other options that players have while playing this particular slot game are dictated by the casino itself. In theory, the top prize you can expect from local slots is smaller compared to networked/interconnected slots.
Slots with a Guaranteed Progressive Jackpot Prize
In most cases, slot games have guaranteed progressive jackpot prizes. This means that the prize starts at let's say $10.000 or $100.000 and grows. If a player wins the progressive jackpot, the counter will get back the initial prize. In rare cases, the progressive jackpot prize starts from zero.
How to Win Progressive Slots
Before we start writing about how to win progressive slots, let's be clear – there's no magic formula that can help you achieve this goal. Surely, you can find many useful tips and advice from experienced players that can help you increase your chances of winning, but no one can guarantee that you will win a prize like this especially not after a short period of time. On the other hand, if you are lucky enough, you can win a progressive jackpot after your first gaming session. Let's not forget that progressive slots rely on random number generators.
If you have some experience in this field, you probably know that there's a payout percentage associated with almost every casino game. This percentage is based on the chances of winning/ probability of winning the game. But, the situation is slightly different when it comes to slot games, especially when it comes to progressive slots. Slot games have different rules.
They include matrixes that include a different number of paylines and reels. They also have a different number of basic symbols and special symbols. Obviously, progressive slots have one additional feature – a progressive jackpot prize. All these things make it difficult for someone to calculate the odds.
The vast majority of progressive jackpots are won at random, at the end of the spin. Yet, in most cases, progressive slots are pointing out that players who use higher bets have more chances of winning the jackpot prize. Additionally, if you play with the maximum bet, your chances will be even higher. People should analyze a few things before they start playing these games.
First and foremost, you must read the game rules. Pay special attention to the part that describes the mechanics of progressive jackpot winning and what you need to do to activate this jackpot. Another good tip that every serious player should follow is that if you want to succeed at progressive slots, you have to set a specific amount of money that you can use on a monthly basis for this purpose.
There's no doubt that you will have to invest a significant amount of money to get close to the progressive jackpot. On the other hand, if you don't set a limit, there's a chance that you will start playing with money that you cannot afford to lose. As previously mentioned, the more you invest and the longer you play, the higher the odds of winning the massive prize provided by progressive slots.
We should also mention another thing that can help you on this quest. Namely, some casinos and some progressive slots let players enjoy the game for free. This is an excellent way to get familiar with the progressive slot you are interested in. Once you spin the reels a few times, you will get prepared and know exactly what to do. This is also a good way to determine whether you actually like the game or not.
Where to Play Progressive Slot Games?
On this page, you will find a list of recommended casinos where you can play progressive slot games. We have reviewed these casinos, so make sure to read our reviews before you join an online casino and start hunting for progressive jackpots.
Final Thoughts on Progressive Slot Casino Games
There are dozens of people who have managed to win progressive jackpots at real-money online casinos with the help of progressive slots. Mega Moolah, Arabian Nights, Jackpot Giant, Mega Fortune, and Hall of Gods, are some of the progressive slots that usually have impressive prizes for their players.
Don't forget that a few players have won more than 20 million dollars thanks to Mega Moolah, a progressive slot created by Microgaming. If you want to play progressive slots, check our list where you can find the best online casinos that have games like this in their offer. They guarantee the best gambling experience you can get.
Show All Articles
Another Related Post

Baccarat

25/10/2023

|

by Bailey Haun

Read More