Saucify Casino Software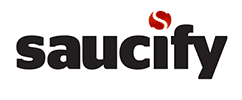 Like most online casino software providers, Saucify offers turnkey solutions that it guarantees will help operators provide value to their players. 
What sets this company apart from its competitors though is that its solutions actually work
Top casinos related to this Software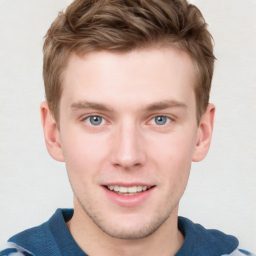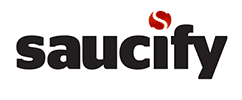 . The company has been in operation since 2006 and was formerly known as BetOnSoft. In 2014, it rebranded to Saucify although its services and games have remained entirely the same. In addition to its games and services, one of the features that didn't change with the company's rebranding was the licensing that it provides to partners who use its turnkey solution.
Online casinos that make use of the company's games and software management service are automatically provided with a license to operate issued by the Government of Curacao.
Products And Games
Saucify provides all the necessary services required to start an online casino and earn a profit after just 100 days. Sounds good right? Well, it gets even better. The company provides Financial, IT, Customer Service, Legal, Back Office, as well as Marketing services and tools to its partners to use as a means to further ensure their online casinos' success.
With these types of services, operators will have better insight as to how they should run their businesses. It is the company's belief that by giving their partners/operators access to the right information, they'll then be able to differentiate themselves from the competition.
Other than the services mentioned above, Saucify also boasts of having one of the most extensive casino games libraries in the industry today. Operators can offer their players entertaining and rewarding video slots such as Fistful of Dollars, Legends of Greece, Magnificent 7s, Maxcash, NASCASH, Peek Physique, Samba Spins, Tomahawk, and The Last Pharaoh.
There are also table and video poker games such as Card Poker Elite, Atlantic City Blackjack Elite, 3 Card Poker, Single Deck Blackjack, Bonus Poker Deluxe 10 Play, Bonus Poker, Bonus Deuces Wild, Double Double, Vegas Strip Blackjack Elite, and many more.
Of course, operators can also request bespoke or custom-made games that would fit the theme they have in mind for their online casino. But what if you already operate a sportsbook, poker, or bingo platform? Operators can seamlessly integrate the Saucify platforms into their existing ones to provide more value for their players.
The integration process is not only quick and easy, but it's also very efficient resulting in minimal to no downtime for your online casino, sportsbook, bingo, or poker site. In addition to this, operators can also opt to have the company set up a White Label casino for them.
A white-label casino would let the operator maximize his profits by concentrating only on marketing while the company's online casino experts take care of everything else. What's also great about this is that it costs a whole lot less for the operator than a full-fledged online casino would.
Summary And Conclusion
If you're thinking of starting an online casino then you'd do well to get Saucify's turnkey solution. Not only does it provide you with a platform to manage your games, but it will also allow you to manage everything about your site.
You'll have access to all the necessary services required to maintain your online casino and the content that you provide to your players. So what are you waiting for? Get to know more about Saucify and its services by visiting the official website or getting in touch through email: office@saucify.com and sales@saucify.com.