Parlay Online Casino Software
Parlay Online Casino Software
Parlay's software solutions and services aren't just for online casino operators, it's also for online business owners who want to expand their online community of customers. First established in 1998 as Parlay Entertainment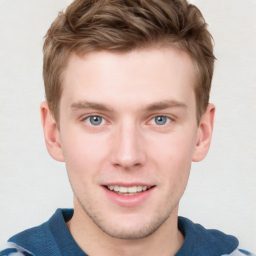 Parlay's software solutions and services aren't just for online casino operators, it's also for online business owners who want to expand their online community of customers. First established in 1998 as Parlay Entertainment Ltd, the company now specializes in developing innovative custom social gaming and gamification software solutions.
The company is currently operating out of its main office in Burlington, Canada as well as through satellite offices in Europe, the United Kingdom, and Latin America. Much like its offices, the company also has licenses for its online casino software solutions issued and regulated by the Kahnawake Gaming Commission, UK Gambling Commission, and even the Alderney Gambling Control Commission.
Products and Games
You might think that Parlay's game offerings are a bit limited considering its official site only shows Blackjack, All American, and Fairground Frenzy. In actuality though, the platform has more games than what the company disclosed on its website. What's also great about the platform's suite of casino games is that a number of them are from third-party developers.
The Parlay Software Platform was developed so that it would be easy to integrate into existing platforms (as well as the other way around). Thanks to this feature, the platform's content offering is as varied as it is substantial.
Another product offered by Parlay for operators is its Parlay Managed Services Solution. Individuals who are thinking of starting up their first (or a new) online casino can opt to host their operations through this turnkey solution. Not only will they be able to lower the costs of starting up a new online casino, but operators would also have to worry less about managing the whole operation.
Parlay will take care of setting up the hardware, site bandwidth, ISPs, and even the technical support personnel who'll ensure that the operation won't encounter any hiccups. In addition to the Parlay Managed Services Solution, the company also has Back Office and Integrated Software Solutions. Parlay's HouseEdge is a monitoring and management tool that gives operators access to reports and data related to the platform's game content.
This tool also allows operators to accurately track and analyze their customer's activity so that they could then come up with possible strategies to maintain or improve their online casinos' performance. On the other hand, the Integrated Software Solution is mainly targeted at operators who are currently using another software platform. The operator can deploy this solution easily without having to change anything from the existing platform that he might be using for his online casino or social gaming page.
Summary and Conclusion
Whether you're planning to start a social gaming website or a pay-to-play online casino, you'd do well to consider what Parlay Games has to offer. Not only is the company's platform one of the easiest to deploy in the industry, but it's games are also regarded as being some of the most enjoyable for players.
In terms of flexibility, the company can easily accommodate operators who want a stand-alone platform as well as those who just wish to get content added to their existing ones. In case you happen to need more information about its social and online casino solutions, then be sure to visit the official Parlay Games site now.