Onlyplay Online Casino Software Provider
Onlyplay Online Casino Software Provider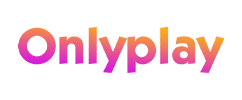 Onlyplay is an innovative iGaming provider that was released to the market in 2007. Since then, this company has focused on the creation and development of Instant Win games. Six years later in
Top casinos related to this Software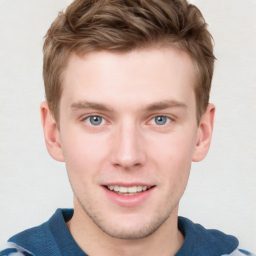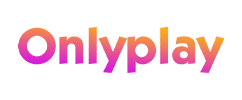 Onlyplay is an innovative iGaming provider that was released to the market in 2007. Since then, this company has focused on the creation and development of Instant Win games.
Six years later in 2013, the first Instant Win games based on lottery tickets were created with the national operator of state lotteries. This was this company's first big achievement.
Then a year later in 2014 they developed and introduced to the market a new gambling solution for integration into online banking based on lotteries.
In 2016 they successfully develop the first crypto game based on Ethereum, and since that moment the company started a journey of innovation in 2017, they created a personal consensus algorithm for future gambling projects. In 2018, the new era of RNG on blockchain was introduced to the gambling industry. And in 2019 Onlyplay software started to develop its own games and also became a games provider with a focus on Instant Win games.
Nowadays the company prepares for the new era by developing new generation gaming 2.0 platforms.
Finally, the company is certificated by iTech Labs from the United Kingdom and Malta.
Products & Games
As we have mentioned, Onlyplay creates and develops Instant Win games. As part of their original titles, players will find games such as Lucky Tanks, The Thimbles, Golden Clover, Jungle of Gold, Lucky Clover, Lucky Coin, Lucky Ocean, Troll Dice, Fighter, Limbo Cat, Myths of Beats, and many, many more.
Apart from game development, the company also offers some other services such as Onlyplay RNG, OWidget, and Nighub.
Onlyplay RNG is, as its name implies, an RNG platform that provides the engine used in Onlyplay games as a service. It also can be used as a standalone project.
OWiget is a unique game module that allows you to increase the total profit of your platform by up to 10%. This module uses the last amount won in any game and offers the client to double it. The objective behind this is to increase loyalty as there is no actual loss in the game; instead, the player receives a consolation prize of ½ of his bet in case of failure.
Nighub is a high-performance B2B service designed to unify and consolidate games from all over the world. They also include marketing partners and even gaming platforms as part of their service.
Thanks to this service, all Onlyplay game content is quickly delivered through their CDN nodes, present in the biggest data centers around the world. Because of this, players will receive their game content from the nearest point according to their physical location, which results in a better and more pleasant game experience.
Additionally, their games are cloud-ready, which is excellent news for online casinos and operators in general as their games can be developed for any modern hosting party that supports cloud-native infrastructures.
So, game providers will get a service that is easy to integrate, and feedback relating to market expansion at the expense of their partners.
Finally, gambling platforms will receive a simple and fast integration service in one API and constant updating of game content.
Contact Information
If you want to ask for this company's services, you can send them an email to hello@onlyplay.net, or just go to their website, click on the "contact us" section, and fill in the email from that you will find there.
Summary & Conclusion
Onlyplay software has some interesting features accompanied by a nice set of instant-win games.
So, if you are an operator and you are looking the increase the quality of your (own) platform, then, you should consider taking advantage of all the amazing features included with the association with this provider.
In other words, you can get a great selection of games, plus fast and easy setup software in just one place.