Mazooma Interactive Games Casino Software
Mazooma Interactive Games Casino Software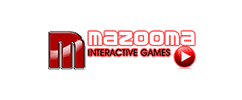 Similar to most land-based casino game developers, Mazooma Interactive Games has come to embrace designing and developing games for online (including mobile) casinos and sportsbooks. Established sometime in 1997,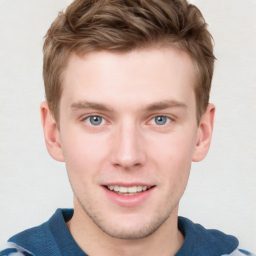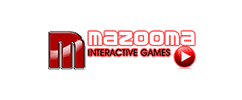 the company has been in the business of casino game development for quite some time now. It eventually got acquired by the Novomatic group of companies and is now a part of the Astra Group UK.
The company's primary function within this group is to provide fast-track game integration allowing land-based casino games to also be distributed for online and mobile markets. Currently, the company is licensed and regulated by two of the most reputable regulating bodies in the industry: the UK Gambling Commission as well as the Alderney Gambling Control Commission.
Products And Games
Mazooma Interactive Games (or MIG) has already developed a substantial number of casino games for a variety of platforms. For online casino operators, it has titles such as Shooting Stars, Dragon's Wild Fire, Diamonds of Fortune, Cleopatra Queen of Slots, Wizard of Odds, Spinderella, Cops N Robbers, Cops And Robbers Millionaires Row, Frogs Fairy Tale, Diamonds of Fortune, Rainbow Reels, Gemstone Jackpot Online, and Fruit Drops.
What's great about these online slot titles is that they all feature an easy-to-navigate interface and rewarding gameplay. This is important for online casino operators who want to offer a seamless and enjoyable experience to players who are using desktop computers to access their service.
In addition to targeting players who mainly use their desktop computers, Mazooma Interactive Games has also ported the titles mentioned above to mobile devices. Operators who are also running a mobile casino can offer titles such as Happy Fruits Mobile, Gemstone Jackpot Mobile, Spinderella Mobile, Rainbow Reels Mobile, Cops N Robbers Mobile, Rumble in the Jungle Mobile, Fruit Drops Mobile, Cleopatra Queen of Slots Mobile, and Wizard of Odds Mobile to their players. Much like their desktop versions, the mobile ports of the games still have the same rewarding gameplay and features albeit optimized for today's mobile phones and tablets.
Currently, MIG has three video slots for land-based casino operators who want the players who frequent their establishments to have an unmatched gaming experience. These titles are Wild West, Gemstone Jackpot, and Mighty Trident Video.
Unfortunately, these video slots are available mainly for land-based casino operators in the UK. These operators and their players need not worry though because there are other companies/developers within the Novomatic Group that target markets outside of the UK and Europe.
Summary And Conclusion
Operators who are looking for content that is guaranteed to help with player retention would do well to know more about Mazooma Interactive Games. The developer's games are one of the best made in the industry and their quality can't be argued. Although the selection of games is somewhat limited, this shouldn't be a concern for an operator. These games' quality more than makes up for their limited number. Additionally, the fact that the developer also ported these games for mobile can also be considered a big plus for operators who want to expand their operations to cover the mobile market as well. If you're still not convinced that Mazooma Interactive Games' content is the real deal then make sure you check out the developer's website to know more.