Magnet Gaming Casino Bonuses
Magnet Gaming Casino Bonuses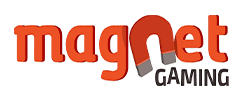 HTML5 is the online casino gaming platform of the future and Magnet Gaming software provider is one of the few companies that are actually developing their casino games on it.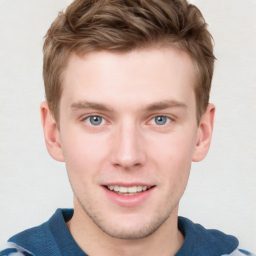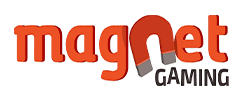 Established in 2014 as a CEGO ApS subsidiary, the company currently has a good number of games that are playable on almost any device that supports HTML5 (PC, Mac, Android, and iOS). As part of the CEGO group, the company's games are mostly for the Danish market. The company believes in providing operators who make use of their casino gaming software with a secure and fair platform that is also regulated. They currently hold a license issued by the DGA (Danish Gambling Authority), the foremost casino gaming regulatory body in Denmark.
Products & Games
The entirety of Magnet Gaming's library of games consists of video slots. As of now, there are only 12 games in this library. This shouldn't concern operators who are interested in using the company's platform though. The company has gone to great lengths to ensure that the games aren't just functional but that they're also fair and enjoyable as well. In addition, these games are extremely easy to integrate into an online casino's existing or third-party casino gaming software thanks to the developers using the modern RESTful API. This API's interface will also make all of the data and features of the games available for the operators to peruse.
Operators can also opt to use Magnet Gaming's own platform with its own Remote Game Servers as well as a certified and fair Random Number Generator. The RNG has full certifications and can be deployed on online casino sites that operate in multiple jurisdictions that follow differing regulations. As for data management, operators can check out their players' usage patterns through a website dedicated just to data collection. The operator can also opt to have all the necessary information from the dedicated website streamed directly to whatever existing platform for data monitoring he/she might have.
Finally, the platform also provides operators with different means for handling players' money and player retention. They can easily set up wallets for tracking the balances of individual players as well as forward transactions to their existing back-end wallet management system. In terms of player retention, Magnet Gaming's games have features like Bonuses and Free Spins designed to reward players and keep them hooked on playing.
Summary And Conclusion
Online casino operators and players alike will undoubtedly love what Magnet Gaming has to offer. For operators, the company's HTML5 games are currently some of the best and most enjoyable in the market right now. Titles like Space Gems, Deep Blue, Side Show, Pie Rats, Bank Walt, Golden Pyramid, Candy Kingdom, Diamond Express, and The Vikings, aren't just mere video slots, they also tell stories. In an industry where most video slot titles are imitations, these actually have great themes and also feature progression. Players won't feel that they're just playing mindlessly. If you happen to be an online casino operator who wants to give their players quality gaming content then be sure to check out Magnet Gaming Now.