Global Gaming Labs Online Casino Software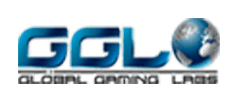 In an ever-changing industry, Global Gaming Labs (GGL) has been playing a relevant role as a developer of live casino software solutions since 2002. The studio aimed to become a top developer in the casino gaming market with a solid and innovative team of customer-focused experts. Innovation was a keyword in GGL's vision and mission. However, the studio announced it was closing down all live casino operations in 2017 after striking a deal in late 2016.
Our article will deepen the growth and main features of GGL by analyzing how the studio continued to evolve after 2017.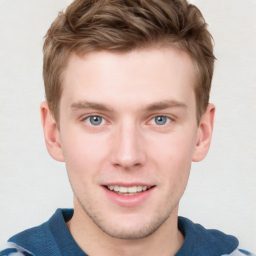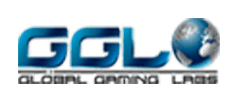 Recommended Online Casinos with Global Gaming Labs
Live casino software provider GGL serves numerous casino operators, of which some significant names in the industry such as the one listed at casinobonusesnow.com:
Great Achievements of Global Gaming Labs
GGL is proud to be the first gaming software developer to offer the first live casino platform in full-screen HD, dual camera roulette, and basic strategy commands to play when disconnected during the gaming session.
As a software developer for online casino games, the team at GGL is responsive and attentive to customers and their specific requirements. One of the business pillars at GGL is trying to integrate their solutions into existing land-based casinos by installing live casino features from A to Z with custom-tailored elements, such as tables, cards, walls, and carpets. GGL also provides dealers with requested language speaking.
Furthermore, GGL resolves cyber security loops for online casinos by providing a secure live casino platform with anti-hacking measures. GGL's platforms have a 100% secure playing interface with easy-to-navigate intuitive elements for clients.

Some Facts about Global Gaming Labs
GGL appeared on the market in 2002 as a design software studio. The company was headquartered in San Jose, Costa Rica, and launched by CEO Gregory Sapon as a secure live casino provider for land-based casino operators. In its early times, the company produced interactive gaming software for traditional casinos in Costa Rica. However, the advent of online gambling convinced the team to turn towards live gaming software modules for online casino operators and platforms. Thus, the company began to provide live dealer software to numerous casinos in Central America and the USA, pursuing its primary mission of creating "products that provide gaming operators security and competitive advantage while increasing profitability", as in Sapon's words.
Global Gaming Labs' Live Casino Platform
GGL's live dealer software ensures complete coverage and protection of customers' personal and sensitive data, which reassures users about safe depositing and withdrawing through various payment methods, including credit and debit cards, digital wallets, wire transfers, and bank transfers. Also, GGL's software monitors all the gaming processes to ensure everything works smoothly and correctly.
GGL implemented its live casino platform for BetOnline, a popular casino operator in the US and one of the few that accepts US players. One of the best results of the live casino platform enhancement is that BetOnline carries out high roller bonuses monthly, with 10% cashback and 25% reload on each deposit. Also, BetOnline could increase its conversion rates, profitability, and affiliate program through the intervention of GGL. 
Games Powered By Global Gaming Labs
GGL currently offers six live casino games: Blackjack, Blackjack Unlimited, Baccarat, European Roulette, American Roulette, and Casino Hold'em. Users can access these games directly from the casinos that use GGL's live casino platform. The lobby has a clear display, with all the games on the left side of the screen and indicating the available seats on Blackjack. All games come with the option of multiple stake levels, which allows players to select the stake limits before taking a seat to play.
Recently, GGL has gone through a massive renovation of its gaming studio to gain space in the Asiatic online gambling markets. GGL's team still has much left to improve their gaming products to pursue the new plan, but the introduction of all the red, gold, and dragons within their games suggests that GGL is steadily walking on the way to Asia.