Gameplay Interactive Software for Online Casinos
Gameplay Interactive Software for Online Casinos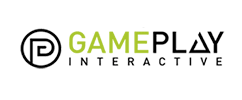 Operators and players who want to engage in online casino gaming experiences would do well to check out Gameplay Interactive. Boasting a wide range of 2D and 3D video slots, table games, and even live dealer casino games,
Top casinos related to this Software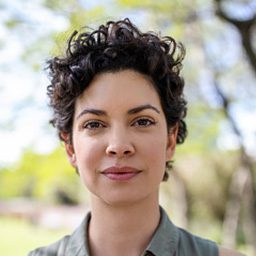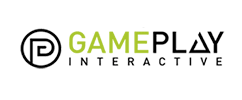 the company has seen its stock rise in the e-gaming industry since its establishment in 2013. The privately held company has also managed to develop sports betting, lottery, as well as P2P solutions to further diversify its already impressive casino games library. Aside from the products and solutions it offers, the company has also been hard at work when it comes to partnerships with other software providers.
Products and Games
As of now, Gameplay Interactive's portfolio includes sportsbooks, Live Casinos, 3D slots, P2P, and lottery solutions. Both players and operators alike can expect these titles to feature great graphics and rewarding gameplay. Additionally, the company has made sure that the casino games and sports betting solutions it offers are available on both mobile devices and desktop/laptop computers (so long as they support HTML5). And to ensure that it is offering only the best entertainment experience to players, the company has also added multi-lingual and multi-currency support on all of its casino games and solutions. As a result of these features, the company's solutions have now found their way into a number of online casino and sportsbook brands in Europe and Asia.
Gameplay Interactive Slots
Gameplay Interactive's portfolio currently has 50+ video slots. The majority of these titles feature 3D graphics that are perfectly complemented by immersive gameplay and audio. As for the video slots' themes, these tend to center on historical events/individuals, fairy tales, fruits, and more recently, Asian/Chinese folk tales and pop culture. Some of the video slots that players can enjoy now include titles such as Samurai Sushi, Panda, Pharaoh, Night Club, Tokyo Hunter, The Nutcracker Slot, Qixi Festival, World of Warlords, 7 Brothers, Phoenix, Four Guardians, K-Pop, Freedom Fighter, God of Gamblers, Dimsumlicious, Casino Royale, Bikini Beach Slot, Baseball, and Desert Oasis Slot (just to name a few).
Company Information
Established in 2013, Gameplay Interactive is a relatively new casino software developer that's already making a name for itself in the industry. Unlike most of its competitors, the company has been focusing its efforts on the Asian market (as opposed to already saturated European markets). As a result, the company has found itself growing at an exponential rate with operators gradually getting won over by its comprehensive casino games and sports betting solutions. The company's video slots are particularly worth playing (or checking out if you're a prospective operator) thanks to the company's focus on these having outstanding graphics and rewarding gameplay. If you're a player, Gameplay Interactive guarantees that it's going to be able to provide you with a complete casino gaming experience unlike any you've ever had before.