Endorphina Casinos Software Provider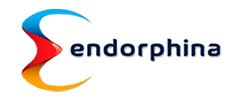 When it comes to an unparalleled online casino gaming experience, you won't go wrong with Endorphina's online casino solution. Styling themselves as an online gambling content provider, the company boasts of developing some of the best Flash-based casino games in the market today.
Top casinos related to this Software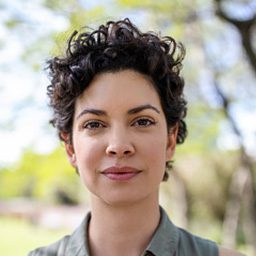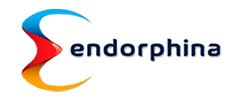 Calling the Czech Republic as its base of operations, Endorphina was founded in 2012 and currently has a team of dedicated professionals who make use of advanced mathematics and algorithms to make games that are not only fair but reliable as well. In addition, all of the company's games have undergone thorough testing and certification from iTech Labs to ensure their (the games') randomness, unpredictability, and non-repeatability when used by players.
Products & Games
Unlike most online casino solutions, Endorphina's casino games are more detailed and actually perform better over longer play times. Players and operators will also notice that a majority of the games have themes or stories. This was a deliberate move from the company to give more value to their games. Another great feature of these games and their stories is that they're all interconnected (or at least their titles are) and form one narrative that makes up the whole premise of the Endorphina world.
So what are the games that are available through this software then? Players looking for slots with 5 pay lines are guaranteed to have fun with titles such as Sparkling Fresh, Sushi, The Emirate, and Ultra Fresh. For those who'd rather want slots that give higher chances of winning, the software has slots with 10 pay lines or more like Origami, Undine's Deep, Urartu, Macarons, Temple Cats, Shaman, The King, Mongol Treasures, 4 of a King, and Ice Pirates. There are also slots such as Satoshi's Secret, Stone Age, Fairy Tale, The Vikings, and The Ninja that feature 20 pay lines. Finally, those looking for high-risk and high-reward slots would do well to play slots such as Wild Fruits, Safari, Blast Boom Bang, Fresh Fruits, More Fresh Fruits, Pachamama, Geisha, as well as The Vampire.
Another area that the Endorphina casino gaming platform excels in is its backend features. Thanks to a versatile API that allows for multiple levels of integration, operators who are already using a different casino gaming software will have no problems with regard to adopting the company's games to their existing platform. Aside from its API, this software also has a monitoring/tracking solution that the operator can then use to maximize player/customer retention for his online casino.
Summary & Conclusion
Operators who are looking for a gaming solution that can increase their players' endorphin levels should definitely check Endorphina. It offers a library of games with unparalleled quality. Its content might not be as extensive as what you'd get from more established casino gaming developers but the company is dedicated to adding more content to its platform. Additionally, the versatility of the platform allows operators to quickly and easily deploy it to the current systems that they're using. This makes it an ideal solution for operators who want to easily add content or for those who have yet to start their own online casino site. If you're interested in what Endorphina has to offer then go ahead and check out their official site and blog to know more.
Other Pages of Interest: