Electracade Casino Software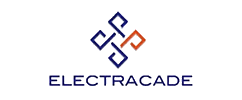 Although it was acquired by Openbet in 2008, the software and games that were developed by UK-based company Electracade continue to provide online casino players with an unmatched gameplay experience. The developer's extensive suite of compelling and innovative casino games are now part of OpenBet's industry-leading Casino software solution.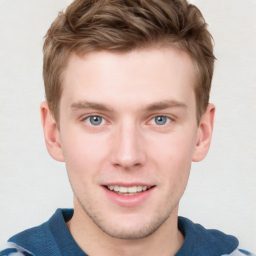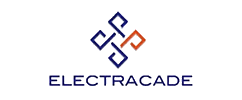 In addition to Electracade's, this platform also has content from established casino game development companies such as Aristocrat, Blueprint Gaming, Endemol, and even Fremantle. Operators who might be interested in getting this platform for their own online casinos would also be pleased to know that it's licensed and regulated by both the UK Gambling Commission and the Alderney Gambling Control Commission.
Products and Games
Prior to its acquisition by OpenBet, Electracade had been in operation for 4 years and had already established a solid portfolio of games at that time. After the acquisition, OpenBet now had a better portfolio of casino games to offer its partners. Those looking for titles designed to engage players can choose from slots such as Sherlock's Reel Mystery, Day at the Races, Pimp My Slot, Dead Man's Chest, Chinese New Year, Hole in the Wall, Battle of the Atlantic, Robin Hood, Pyramid, and many more.
In addition to the slots, operators could also choose from card and table games like Roulette Professional, Blackjack, Caribbean Stud Poker, 3-hand Blackjack, French Roulette, and Real Deal Blackjack Euro Five Hand.
Other than casino games from Electracade and other developers, the OpenBet Casino platform also offers advanced features that operators are guaranteed to like. The platform has lobby tools that can be used by operators to develop their own responsive lobbies (that can also be set as single or multi-channel). In addition, operators can use the Casino platform's API to develop their own mobile applications natively.
Operators can also leverage the app store discovery by choosing the games that they'd like to include in the app. There are even marketing tools that are available to help operators improve player acquisition and retention for their online casinos. Outside of the Casino platform, operators would also do well to opt for the OpenBet Account platform.
What's great about this omnichannel player account platform is that it allows players to seamlessly integrate other products, platforms, or services into their online casino. Thanks to the Account platform, players will only have to register for individual accounts and then they'd be able to access all of the content that an operator's online casino has to offer. This platform also has a full payment solution that has integrated support for over 50 payment methods/providers.
Summary and Conclusion
If you're an operator who's looking for Electracade games or content for your online casino, then your best (and only) choice would be to get the OpenBet Casino platform. More than just having Electracade's content, this platform also has some of the most enjoyable and rewarding licensed casino games for operators to choose from.
Operators who want to get the best results and a return on their investments would do well to check out not just the OpenBet Casino platform. For those who are still on the fence, the company's official site has more information about Casino and the company's other platforms.