BF Games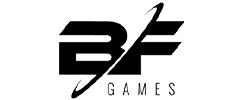 BF Games (formerly known as BeeFee) is a Uk based complete game design studio that was launched in 2013 (no precise information or exact date is availed).
Top casinos related to this Software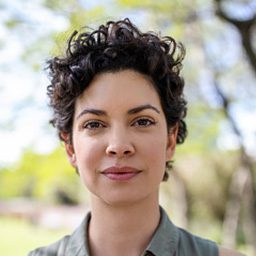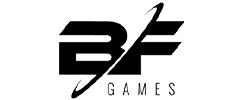 BF Games' experience and talent are credited with its notoriety in the creation of content from scratch and the addition of extra features to the ever-changing online casino gaming industry.
Initially, BF Gaming focused on the software development of online slots before turning attention to multi-platform support, cash-to-money, online live dealers, and live betting. The company is devoted to providing all the vital tools an average operator could conceivably need. Right from transaction monitoring to reporting, or from player management to promotions, BeeFee will do everything to help all its clients successfully launch their betting services.
Casino and betting platform
BeeFee is an astounding company that has the required proficiency to combine multiple elements of creating sportsbooks and online casinos. This has helped the company to supply bespoke and turnkey solutions to all clients including those with limited technical knowledge. They instill confidence in operators and get all betting websites up and rolling in the shortest time possible. In addition, the company is truly clever and skillful at merging payment solutions, games, and disparate systems to create an amazingly homogeneous and seamless package.
Web development
Moreover, BeeFee offers web design services that tie in with the casino and betting platform services. However, these services are available separately.
The web design service is not only limited to the casino since the company is adroit at creating websites for gaming portals. All websites designed by this company look good on mobile devices and utilize a light frame for quick page loading.
Game development studio
The development of games is where the company's greatest talent and experience shine. The coding of casino games is a task that is deeply rooted in the veins of this company and it accounts for the better part of BeeFee's business.
Most of the gaming solution providers in the industry start with the development of slots before venturing into table games. However, BeeFee skill set is incredibly unique and it extends beyond the norm to include the conversion of land-based games into online play.
The team at BeeFee work perfectly with a number of platforms and designing format including HTML5 and Flash. All the games are at pace with modern trends and feature a more responsive, stable, and adaptable format that is ideal for mobile devices (Android and iOS). In addition, the products are oriented around the emerging mobile market.
BF GAMES SLOTS
One likable aspect of the BeeFee games is their glorious graphics. Most of the games conjure exciting fantasy realms, some of these games include; Dark Carnivale and Alice in Wonderland. In particular, Alice in Wonderland in an astounding 5 reels, and 243 pay line slots, that feature wilds, multipliers, and scatters.(Click here to check out the Slot Tournaments)
In terms of the theme, the games cover a very wide scope with some of them being themed on ancient Rome, Voodoo, the Wild West, steampunk, vampires, and deep mysteries. Additionally, there are fruit-based slots that are mostly inspired by classic games of yore. The fruit-based slots include; 7s, Red Cherries, Stunning 27, and Fresh Fortune.
BF GAMES CASINO
You can find some of the online casinos that utilize BeeFee Software at Casino Bonuses Now.
COMPANY PROFILE
Physical address: 27 Old Gloucester Street, London, WC1N 3AX, United Kingdom
CONCLUSION
BeeFee has shown that it's a company with great potential which is showcased by the breadth and sheer depth of the services they offer. The company has successfully diversified its services and is proving to be more than just a software developer.