BetiXon Casino Software Provider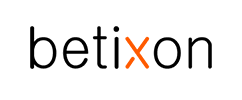 Established in 2016, betiXon is a relatively new casino games and software developer that already has a good number of entertaining titles to its portfolio. While the company is relatively new,
Top casinos related to this Software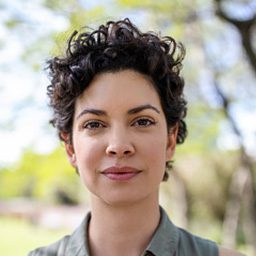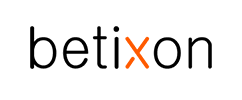 BetiXon has been getting lots of attention from both developers and players thanks to the entertaining and rewarding nature of its online casino games.
With that said, not much is known about the company owing to its newness. Information regarding its license is non-existent though according to most online casino gaming portals, the company is headquartered in Seychelles.
Products and Games
betiXon aims to provide operators with a full turnkey online casino gaming solution with a focus on mobile devices. This means that operators will not only get awesome casino games, but they'll also have a backend for managing all aspects of their online casino operation. The company's casino games are all developed for HTML5 which makes them relatively easy to run on almost any modern device that uses the standard.
As of now, the majority of the casino games in betiXon's library are video slots with the lone exception being video bingo titles. The video slots mostly follow the 5-reel, 3-row standard and combine cartoon graphics with awesome background music. Gameplay-wise, these video slots are relatively easy to navigate and play.
More importantly, they also have features like free spins and Wilds that make games more exciting and enjoyable for players. As for the video bingo title (Lucky Pirates), it is without a doubt one of the most promising and exciting casino games in the company's portfolio. Combining bingo with a video slot's fast-paced gameplay and accessibility, the video bingo title is unlike any other casino game that players will ever come across.
While most new developers would be content with creating casino games, betiXon isn't afraid to duke it out with more established competition with its turnkey casino software solution for operators.
The company understands the challenges operators face and for this reason, it has made sure that its solutions have features that integrate admin reports, top player management, a VIP scheme, live tournaments, and even an affiliate program.
Aside from these features, operators will also love the fact that this turnkey solution is relatively easy and fast to deploy. The company promises that with its platform, operators can expect their online casinos to be up and running in just a couple of days.
Casino Software Slots
Currently these are the video slots in betiXon's casino games library: Gold Nuggets, Rio Nights, Safari Dreams, Fortune Spirits, Royal Kingdom, Market Wonders, Cirque de Fous, Lucky 3, Hollywood Pets, Wild Fudge, Golden Maya, Tales of Alvara, The Sakura Legend, Christmas Tales, Treasure of Seti, Dragon Hunters, Gemonex, Boots of Luck, Golden Mayan, Wild Fudge, Market Wonders, and Golden Era.
Company Information
Since betiXon is fairly new, information about it is pretty scarce. From what is found on its official site, Linkedin, as well as on some casino gaming portals, it seems that the company started its operation back in 2016. Since its establishment,
it has been busy developing and perfecting a turnkey casino software solution along with its ever-growing library of casino games. With pricing for its impressive turnkey casino software platform starting at only €4000, the company is aggressively positioning itself as a worthwhile alternative over more expensive solutions from its competitors.
Other Pages of Interest: