Amatic Industries Casino Software Provider
Amatic Industries Casino Software Provider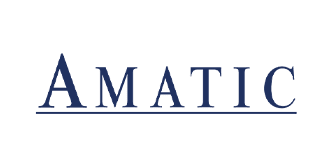 Amatic is a company based in Austria, it has been creating slots and also other types of casino games since 1993. These games are sold to European casinos, and they have also been expanded to UK and Irish markets.
Top casinos related to this Software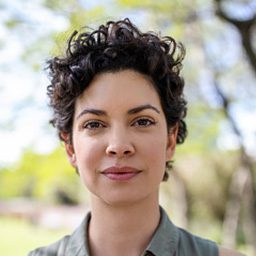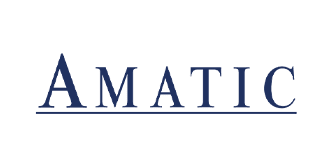 The games developed by this company are very cutting-edge and have the best technology available. Amantic is an offshoot of Novomantic, and many players may recognize these games because they have a lot of similarities. This is a very popular game developer.
When it comes to land-based operators, this company became popular due to its innovative semi-circular cabinets. They couldn't convert this to online slots, so they created new innovations for their most recent slots, such as entire screens of stacked symbols, and expanding and sticky wilds, giving the players more rewards or a bigger reward.
This is something that most players appreciate, since a better payment is possible, and that is one of the reasons a lot of players like Amatic games.
Amatic's slots have several themes, something to please everyone. Responsible gaming is something serious for Amatic, and this company does a lot to ensure that the games available don't encourage underage gambling.
Any casino that offers games by Amatic is vetted and they need to pass tests regarding privacy, safety, and security, which ensures players that they are able to play in a casino without having future problems.
Amatic provides a management system, that has a lot of advantages and lets operators control everything from it. It has a lot of functions and features such as, just to name a few, real-time supervision of high wins, slots, casino reception, revenue accounting, and also control, connecting gaming machines and locations with a central server, there is a jackpot solution integrated with reports and handling, there is operation support with a central server, and others.
For operators this means that it will simplify any gambling operators, eases the bookkeeping process, ensure security while preventing any mistakes, enhances communication with players in the casino, increases efficiency and productivity, maximizes operator revenue, minimizes maintenance, it's easily fitted with the hardware by Amatic, allows real-time monitoring and delivers statistics and reduces costs by bundling operations.
When it comes to what this company provides for games, there are table games, multiplayer, jackpot, multi games, and, of course, slots.
Games like Fruit Kaboom!, 80 days, Beauty Fairy, Billyonaire, Bells on Fire, Deuces wild, Fire & Ice, Dynamite 7, and many others.
Games like Fruit Kaboom!, 80 days, Beauty Fairy, Billyonaire, Bells on Fire, Deuces wild, Fire & Ice, Dynamite 7, and many others.
Contact information
There are two ways to contact someone at Amatic: by phone or by email. The phone number is +43 (0) 7672 29600 and the email is office@amatic