Two New and Exciting Video Poker Variations
Two New and Exciting Video Poker Variations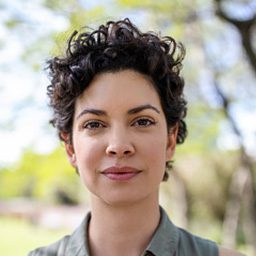 If you haven't played video poker in a while, you are missing out. Video poker is not the same game it used to be. Gone are the days where your choices were Jacks or Better, Deuces Wild, or some variation of Bonus Poker. Dozens and dozens of newer video poker machines are now available with a different fun gimmick or bonus feature to suit just about everyone's needs.
Below are just two of the newest and most fun games that are just starting to hit the market or have been introduced recently. Subsequent articles will feature other new games as well.
Ultimate X
This is probably the oldest "new" game on our list and it's only about 8 years old. And only in the last 5 years has it really been booming. Ultimate X allows you to play 3, 5, or 10 hands at a time, and with a max bet of 10 coins (5 coins for normal play and an additional 5 for the bonus play) you activate the Ultimate X feature.
When activated, each time you win on any hand with a Jacks or better, the next hand is played with a multiplier. So for example, if you are playing 3 hands and get dealt a Three of a kind, but after the draw one of the hands improves to a Four of a Kind, each of the 3 hands would get a multiplier on the next hand.
The two Three of a Kind hands would get 3x multipliers to the base paytable for any winning hand and the Four of a Kind would get a 7x multiplier on the next hand. And this can happen over and over as long as you get at least a Jacks or better on a hand. A common multiplier table would be:
So, as you can see, getting a great hand right after a good hand can really pay off. A straight would get you a 7x bonus on the next hand. Follow the straight up with a Full House and you would not only get 7x the normal straight payout, but then get a 12x bonus on the next hand. The trade-off for these excellent multipliers is a little bit of an increase to the house edge over traditional Jacks or Better or Deuces Wild video poker.
Flip & Pay Poker
Flip & Pay Poker is a brand new variation for 2017. It is very interesting in that if your hand can ever be improved by changing one card up or down one rank, without changing the suit, the game will automatically change it for you.
So, if you are dealt Ace of Clubs, Ace of Diamonds, 8 of Hearts, 3 of Clubs and King of Hearts, the King of Hearts is one rank away from the Ace of Hearts and the Ace of Hearts is not already in play, so the King of Hearts would flip to an Ace of Hearts giving you a Three of a Kind. This can happen to create any winning hand or better winning hand than you have.
As you can see below, the final hand is straight, but the 10 of Clubs has a line across the middle. And to the right of the hand is a graphic that shows what happened. The player was originally dealt 8, 9, 7, 9, J, needing a 10 for a straight. Because the 4th card was a 9 of Clubs it could be flipped to the needed 10 of clubs to make the straight. The graphic to the right of the hand shows 9 of Clubs flipped to 10 of Clubs.
The cost of this feature is an extra 5 coins, or double the normal video poker bet, just like Ultimate X, But, the game is much less volatile than Ultimate X. 12% of all hands will benefit by the flip feature and the House Advantage on this game is very similar to regular Jacks or Better or Deuces Wild video poker.
Video Poker Bonuses
You'll be hard-pressed to find Ultimate X and Flip & Pay video poker online but if you want your fix of video poker games, one of the places to start is with our video poker bonuses page. We also have a list of video poker tournaments including ones that require no buyings.
Other Links of Interest: