Read the Online Casino's Terms and Conditions so you Have All The Facts
Read the Online Casino's Terms and Conditions so you Have All The Facts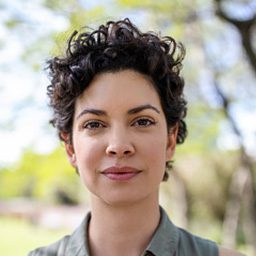 With so many online casinos vying for players' patronage, it's understandable that the majority of them offer casino welcome bonuses. In fact, these types of promotions have become so ubiquitous that you'd be hard-pressed to find an online casino that doesn't offer one.
The thing is though, not a lot of players understand how welcome bonuses work. A lot of first-timers who register at online casinos automatically think that welcome bonuses are good because these allow them to play with more money than they started with.
The importance of reviewing welcome bonuses
While this is true in a way, not all welcome bonuses are exactly good. This is thanks to the fact that most online casinos have complicated and oftentimes unreasonable wagering requirements that prevent the players from actually withdrawing their winnings.
Can be a little complicated
The approach to its rating and reviews of Welcome Bonuses is exhaustive and might be a little complicated for people with an aversion to mathematics. With that said, the online gaming portal does make its welcome bonus ratings and reviews as concise and easy to understand as possible. The online casino gaming portal usually starts off each of these ratings and reviews by posting the terms and conditions of the welcome bonus. After this, it details the parameters of the simulations before going in-depth with the actual calculations (based on the parameters).
What's also great about these calculations/simulations is that they take into account the value of bonuses (+ free spins in some cases) with regard to the type of players (low rollers, mid rollers, as well as high and super high rollers) who may use them (the bonuses).
Of course, players who might be too intimidated by the numbers and mathematical talk can just opt to check out the conveniently placed summary box on every review. This highlights the exact value in four different currencies for the four different player types.
Casino Terms & Conditions: A must-read for all players
Players who want to get the most out of their welcome bonuses will do well to check if those are listed on Casino Bonuses Now reviews. While they can be a little complicated at first, players will soon find that the information they'll glean from these reviews will be extremely useful. Low and medium rollers will have a better idea of how much value an online casino's welcome bonus has for them.
Not only do the welcome bonus ratings and reviews give players an idea of which online casino offers the best welcome bonuses, but they'll also get to come across those that offer the worst value. Additionally, players can come across welcome bonuses that are exclusively provided for by the POGG (as is the case with online casinos like BGO casino, VideoSlots, Casino Cruise, and many more). Raring to get a welcome bonus? Make sure that you check out what Casino Bonuses now has to say about it first before you take the plunge.
Other Links of Interest: