Super Fast Paying Online Casinos
Super Fast Paying Online Casinos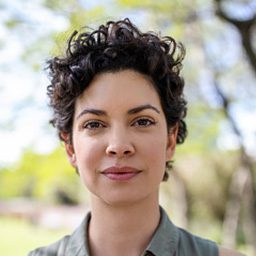 Most online casinos take 48 hours or longer to pay. Is it too much to ask for a casino that pays faster than 24 hours or how about instantly?
In over 25 years of online casino history, fast-paying casinos are extremely rare.
We do have 3 casinos that we can recommend that pay super fast!
Fastpay Casino
King Billy Casino
Casinoland
FastPay Casino Instant Payments!
We can't find another casino advertising instant money payouts! If you know of one, contact us to let us know but we have reviewed over 1200 casinos and Fastpay Casino is the fastest one out there. How do they do it? They pay in cryptocurrencies like Bitcoin, Ethereum, Litecoin, Dogecoin, and Bitcoin Cash. We tested them out and sure enough they paid quickly. Of course the first cashout you'll need to give them your documents to prove you are a real person but after that, payouts through crypto were super fast!
King Billy Casino is also very fast!
King Billy Casino is one of our top-rated casinos on this site. It isn't a surprise that they go out of their way to pay players very fast. Cashouts can take 24 to 48 hours and you can ask them to flush your cashout if you don't want to wait as long. King Billy accepts many currencies including cryptocurrencies like Bitcoin. Bitcoin is probably the easiest way to deposit and withdraw into a casino.
Casinoland, is good but fast!
Believe it or not, this casino pays players out fairly quickly and can take around 2 to 5 days but truthfully is usually faster than that. Casinoland has been around for quite a few years and is a highly recommended casino. They have great customer service and a good selection of casino games.
So why don't all online casinos pay fast?
We asked a casino manager why most casinos don't pay so fast and they gave us a candid answer but asked if we didn't share their name or the casino they are with.
"The truth is most casinos will say it takes 1 or 2 days to process and are very evasive when you get asked directly if you are a player. The reality is casinos can pay high payment processing fees and if they freely allow players to just withdraw instantly, many will do that, then deposit again, then play, then withdraw and the whole process just eats away money. The other half of the equation is most players when they reverse their cashins they wager it back to the casino."
There are many real reasons why all casinos can't pay as fast as the 3 casinos we listed that do pay fast. Many casinos accept credit cards, or use ewallets and not all use cryptocurrencies. Cashout out from a credit card is usually a slow process so it is recommended to use an ewallet for easy deposits and withdrawals. Likewise many Bitcoin casinos have no problems payout fast.
So you can appreciate these super fast paying casinos but doesn't mean all the other recommended casinos on our site are not worth playing. Just expect some of them have protocols for how long a withdrawal will take you.
Other articles of interest