No Wagering free spins bonuses explained
No Wagering free spins bonuses explained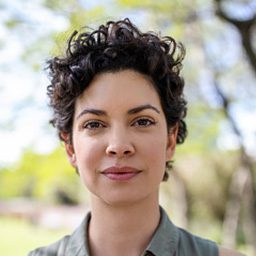 Free spins are one of the most popular types of casino bonuses around but one that players get the most frustrated in dealing with. When all casinos offer free spins, it is hard to know what type of free spins bonus you are getting unless you read the full terms and conditions. We know that most players don't like to read the terms and conditions but nothing is worse than getting free spins where you win big, go to make a cashout, and are told your winnings are void because of not fulfilling the complete promotional terms and conditions.
Of the 3 categories of free spins they are as follows:
Free spins deposit required
Free spins no deposit required
Free spins no wagering
Free Spins without the strings attached
Players love casino bonuses but almost all these players hate the wagering requirements. Quite often they are buried deep on the casino's website and sometimes they are separated and listed on 2 separate pages.
Free spins no wagering is a category of free spins that doesn't necessarily mean no deposit is required but either way, when you get this bonus you get to keep what you win. Also, you can cash-out anytime you feel like.
You'll find less of these bonuses available but when they are made available, you can check our free spins no wagering bonus page to learn about which ones are available. We have other categories for free spins no deposit and the free spins page is a list of all where we denote which ones require a deposit which unfortunately is the majority of these bonuses.
Extra Spins Bonuses
Extra spins are a term that came out of nowhere which was a result of numerous players complaining about free spins bonuses not being free and requiring a deposit. Other casinos call these complimentary spins but it just means the bonuses are not described as free.
This was the misleading part where casinos would offer 100 free spins but the catch was you had to make a deposit to claim that bonus. The short story is the ASA in the United Kingdom clamped down with UKGC licensed casinos on loosely using the term free spins on bonuses where a deposit was required. Enough players complained and someone listened.
Free Spins vs No Deposit
Any no deposit bonus is a nice one but it is almost always with terms and conditions attached. Some free spins bonuses are given without a deposit required however these are usually given out as a low number of spins like 5 free spins for example.
Usually, you have to wager your winnings a certain number of times and there is always a maximum cashout that you can do. Often that means a $50 to $100 max cashout limit on these types of no deposit bonuses whether free spins or with no deposit where you can play on slots.
No Wagering Casino Bonuses
Casino bonuses without wagering requirements sound like some type of utopian internet. Casino bonuses have always come with strings attached. However, it is a vicious cycle happens where players almost never read the terms and end up getting pissed off when the terms are violated. It is even more frustrating when the casinos don't automatically put checks in place to stop you from violating them in the first place!
Now there are finally some bonuses without wagering available and we think this will become one of the more popular pages on this site!
Other Links of Interest: