Most wagered games at 21 Grand Casino21 Grand CasinoMost wagered games at 21 Grand Casino
Most wagered games at 21 Grand Casino21 Grand CasinoMost wagered games at 21 Grand Casino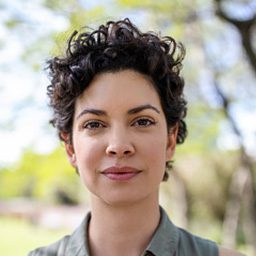 See all the casino games offered at 21 Grand Casino and which games have been the most wagered games. First, we cover the top 5 games with the most wagers followed by the complete list.
21 Grand Casino has been online for a few years and is the sister casino to Supreme Play. Both casinos are powered by Rival software and feature most standard online casino games. They include blackjack, keno, scratch cards, video poker, 3 reel slots, 5 reel video slots, and progressive slots. They also provide i-slots which are better known as interactive slots. Here players can select the outcome of their slot. Now here is the top 5 list of most wagered games at 21 Grand Casino.
Roulette European
European roulette is a roulette game that most players prefer over American roulette. Surprisingly many players at any landbased casino couldn't tell you the main differences between the game or the increased house edge on the American version. The bottom line is when you have 2 roulette games to play, select European roulette always. This game is the most wagered at 21 Grand Casino. This probably means that a few high rollers are constantly playing this.
Gold Rush Slot
This game is a 3 reel slot that actually looks like one of the worst designed slots of all time. As it turns out, it is one of Rival's most played games of all time. Sure enough at this casino, it is the 2nd most wagered on the game. This slot plays very fast and we dare you to spin once and not spin again. After you spin if you don't win you want to keep playing. The jackpot is fairly large as well.
Big Cash Win
This is another basic looking 3 reel slot game but as we have been told, these slots play faster and players tend to remain attached to them. The 3 reel slots at Rival tend to have the better player retention around.
Milk the Cash Cow
Yes that is right, the 3 most wagered on slots at this casino are all 3 reel slots, they are not 5 reel video slots, progressive slots, or iSlots. They are just the most basic versions. I guess what they say can be true, that less is more.
For Love and Money
Last but not least the 5th most wagered game is For Love and Money video slot. It is the only video slot to make the top 5 list.
This is another slot that doesn't look the most impressive in terms of a visual impression but it is another game that plays fast and keeps users playing.
All the most wagered games Cleopatra's Coins Ocean Treasure Sevens and Bars 5 Reel Circus Fantastic Fruit Future Fortunes Bust-A-Vault Fantasy Fortune Bowled Over Reel Party Platinum As the Reels Turn: Episode 2 – Total Deuces and Joker Doubleup Baby Boomers: Cash Cruise – Total Fixer Upper – Total Scary Rich 2 Surf Paradise Chicken Little Eggstravaganza Gobblers Gold Summer Ease Gushers Gold Five Reel Bingo Shamrock Isle The Back Nine A Switch In Time – Total Winter Wonders Flea Market Aces and Faces Candy Cottage Diamond Temple Spy Game – Total Hole in Won Metal Detector As the Reels Turn: Episode 1 – Total Blackjack Joker Poker Opera Night Watch the Birdie Psychedelic Sixties A Day at the Derby All Aboard Jacks or Better Pigskin Payout Global Cup Soccer Reel Party Dog Pound Heavyweight Gold Five Card Poker Deuces Wild Reel Crime: Art Heist – Total Roulette – American Japan-O-Rama Travel Bug Secret Garden Goldenman Cosmic Quest: Mystery Planets Reel Crime: Bank Heist – Total Dr. Magoo Double Joker Tens or Better Fortune of the Pharaohs Jacques Pot – Gourmet Slot Major Moolah Flying Colors Best of Luck Money Magic Rock On Western Wildness Doo-Wop Daddy-O So 80's Grandma's Attic Reel of Fortune McMurphy Hobo's Hoard Sudoku Box Game Roll Out the Barrels Moonlight Mystery Keno Beretta's Vendetta Three-Card Poker Shangri-La Wacky Wedding Heroes' Realm As the Reels Turn: Episode 3 – Total Strike Gold War French Cuisine Scary Rich Crazy Jewelry Dog Casher Gunslingers Gold Cosmic Quest: Mission Control Cream Of The Crop Penguin Payday Atomic Age Blackjack – Multi-Hand One Million Reels BC Tiki Treasure Spartan Warrior Bingo – European Bingo (30-Ball) Vegas Jackpot Keno Bingo (80-Ball) Baccarat Craps Let It Ride Bingo – American Red Dog Pai Gow