Most played slots at Castle Casino
Most played slots at Castle Casino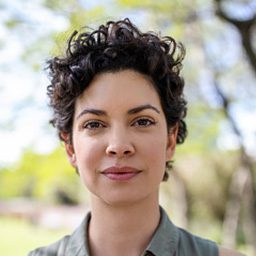 THIS CASINO IS CLOSED NOW
Most played slots at Castle Casino
Castle Casino is better known as a live dealer casino but they have RNG slot games available for players that love to take a break from the tables.
The slots are all made by Sheriff Gaming software and are best known for their 3D slots which have out of this world graphics to add yet another dimension to the game.
The 5 most played slots were Beretta's Vendetta, Golden Casino, Castle Mania, Dr. Magoo's Adventure and Good & Evil. These slots are only available at 4 online casinos with Castle Casino being one of the lucky few.
Beretta's Vendetta
This slot features Mr. Dynamite who is the evil villain and has been robbing the city for decades by blowing up safes at banks. Your character is the good guy where every time you foil a robbery, you are the one who ends up winning. The video introduction of this slot is worth watching on it's own.
Dr. Magoo's Adventure
One of the original Sheriff Gaming slots to debut, Dr. Magoo's Adventure features a quirky character that stumbles on ancient civilization and discovers all the gold and riches imaginable. It features stunning graphics and a cute introduction to the game which even if you have seen it once, you'll find yourself watching it over and over again.
Castle Mania
This slot is 5 reels and 20 pay lines and is probably popular at Castle Casino just because of the name. The last hope is a joke is the theme where the jester is the last man in the kingdom to slay the dragon.
This slot is hot right now and is paying out above 100% for the month of March 2012. If you believe in luck you'll want to play this game and ride it for as long as you can until it gets cold.
| | | | |
| --- | --- | --- | --- |
| Slot | Payout % (Mar12) | Payout % (Mar11-12) | Payout % (Life) |
| Beretta's Vendetta | 95.12% | 96.38% | 96.38% |
| Golden Casino | 94.82% | 94.37% | 95.51% |
| Castle Mania | 101.90% | 97.11% | 97.11% |
| Dr. Magoo's Adventure | 94.80% | 93.98% | 93.98% |
| Good And Evil | 94.65% | 96.78% | 95.18% |
About Castle Casino
Castle Casino has been online for a few years and is becoming a well respected online casino that has everything a casino player could want.
Their target market is the United Kingdom but they accept players from all over Europe and other countries like Australia, New Zealand, and Canada.
No players from the United States are allowed at this time. New players get a 100% bonus up to £100 which you can use on most of the games including these slots.
More links of Interest: