Most played slots at 888 Casino
Most played slots at 888 Casino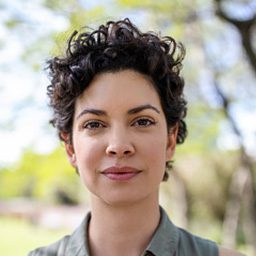 We wanted to know the most played slots at 888 Casino. We asked a casino VIP manager and got our top 5 popular 888 casino slots.
888 Casino has some of the largest selections of slot games at any online casino. They are pioneers in the online casino industry and have many years of experience in giving players what they want. Sure players want great Vip service but they also want fun games to play to keep them coming back.
We asked our Vip manager which are the most played slots at 888 Casino. Marvel Slots were very popular amongst slot lovers but there are 2 games that caught us off guard and we are happy to share them with you.
Spider-Man Slots at 888 Casino
Spider-Man is a Marvel comics icon and their superhero jackpot slots game is phenomenal. The slot game is 5 reels and 25 paylines featuring a few different types of progressive jackpots. There are wild symbols, free spins, and scatters that can make your balance jump plus a venom bonus game. The progressive jackpots include the hero jackpot, the superhero jackpot, and the Marvel hero jackpot.
Ultimate Grill Thrills popular slot
This progressive slot is delicious and is reminiscent of the Food Fight game on RTG slots. This Ultimate Grill Thrills slot features all sorts of food icons that you would normally throw on the bar-b-q. Players can get wild icons, scatters, and bonus rounds to boost up their wins. Perhaps it doesn't have the name and popularity of Spider-Man however this slot is popular on its own and players simply love it.
Incredible Hulk Marvel Slot at 888 Casino
The Incredible Hulk is now available at 888 Casino. The Incredible Hulk is of course a legendary Marvel icon and the gameplay itself is fantastic. At times the game seems to play fast but it can really slow down when you start winning which is nice. For example, by getting free spins you get extra animations and it is always more fun to spend more time winning than losing faster.
Fantastic Four Hot Slot
The Fantastic Four is another legendary Marvel comic and remains a popular slot along with the Incredible Hulk and Spider-Man. This slot has amazing graphics and gameplay which is half the reason why players enjoy playing it.
This slot game features wild icons where 5 of them will net you a 10,000 times jackpot win. The scatters can help activate free games and there are many levels of progressive jackpots including the Ultimate Power which starts at a minimum of $100k jackpot. Also get Super Power, Extra Power, and just Power for other progressive jackpots.
City Life slot game
City Life slot is a 5 reel 20 payline video slot offered by 888 Casino. This slot features wild symbols, scatters, and bonus icons as well. The streetwise bonus game is a fun side game if you align up the right icons. The jackpots also might not be as large however they certainly happen with more frequency and this is a nice reward for the casual slots player that just wants to have a small session of spins.
100% Bonus at 888 Casino
Get a 100% bonus on your first deposit at 888 Casino. Read the 888 Casino Review for more details.