Online poker activity increasing amid Coronavirus Q1
Online poker activity increasing amid Coronavirus Q1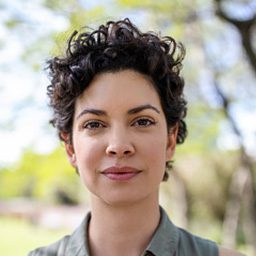 Poker has been one of the most played table games since it was created in 1829 approximately, this game comes with competitiveness, wit, strategy, and of course luck. All of those that love playing this card game enjoy feeling the great happiness that it is beating your opponents with your cunning plays and also the great feeling of knowing that you are full of luck and the universe wants you to win the most all the time. Since the beginning of this year, poker has become one of the most searched games online and also one of the most played games in every house due to the high amount of free time and lack of entertainment.
Now websites like Pokerstar seems to have gained momentum due to the lack of sports in the world and of course due to now people being on their homes with almost no entertainment since now gamblers cannot bet on sports and then when playing online casinos gets old sometimes, players turn to poker websites like Pokerstars which is a widely known site with thousands of players from many countries.
Pokerstars group registered earnings for the first quarter of 2020 up to 27% about $735 million and an International growth in revenues of up to 44% for the month of March. The main markets of Pokerstars group such as the United Kingdom had a 66% of growth with a betting net win margin of 15%, which is three times the numbers of 2018, however for Australia the company registered some loses on revenues with had only $60 Million in revenues and down about 2% and they estimate loses of around $5 million to $7 million, nevertheless they are still getting revenues despite that Australia had a rough time since January with the fires incidents that affected the country.
The Poker group has gain momentum on United States, Canada, and South America too since the lockdowns are starting to be more effective on America so with all the sports events like Basketball, Football, Soccer, Live casinos, horse racing, parks, malls, cinemas, sportsbook stores and other betting related and entertainment sites closed, the persons are focusing now on internet entertainment websites mainly into Netflix, Youtube, online gaming sites and of course online casinos and poker sites and Pokerstars is not the exception, in fact, many of online casinos that rely on sportsbooks or standalone sportsbooks websites are registering huge loses meanwhile online casinos that rely only on virtual activities, slot games, card games, and table games are having great revenues including Pokerstars group which have some online casinos too.
It is expected that this trend will continue to grow for the rest of the year unless the lockdowns are lifted (which is highly unlikely to happen for the moment), Pokerstars and its group will have even more revenues in no time and even stronger presence and prestige on the internet since the name alone of PokerStars can defeat many online casinos or other poker sites with huge bonuses, rewards, incentives or other kinds of promotions and on top of that, it is known that the Pokerstar group is going to merge with Flutter Entertainment to create the biggest online gambling company of the world with a net worth of billions.
Either way, it seems that poker seems to be on the rise as slots, bingo and poker are getting more searches.
If you like to know about casino poker bonuses, casinos that offer poker games or poker strategies please check the following links.
Other Pages of Interest: