Meet Jelena Isakov, affiliate manager of Branders.Partners
Meet Jelena Isakov, affiliate manager of Branders.Partners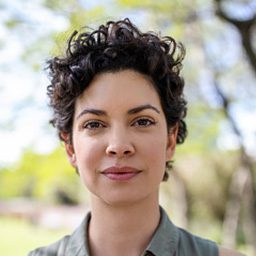 What is your name
Jelena Isakov
Where do you live In
Belgrade, Serbia
What is the name of your affiliate program
21 Affiliates, NetGaming Solutions, Fruity Affiliates, Playgrand Affiliates and latest Branders Partners
Number of years working in igaming
5 and a half
What are your roles and responsibilities at your company?
Affiliate Management. Taking care of existing affiliate accounts and bringing in new affiliates, as main responsibilities
How did you get into the online gambling industry?
By being given a chance to work for a big affiliate, dealing with bonuses and forum. Duties expanded very soon and then after 4 years there, I decided to switch to casino side 🙂
What are your favourite foods you like to eat?
Smashed potato, Pesto pasta, Chicken wings, Chinese food
What are some of your hobbies?
Dancing reggaeton, I'm finally back to class 🙂
What music do you like to listen to?
Pretty various, anything that touches and moves me! Music is one of most important things in my everyday life and it really depends on my mood what's going to be on my playlist. I have periods when I listen to electro music, then '80s, then brit pop rock or indie or all together.. Can't decide, because music is music, it should not be divided by genres.
List your favourite movies
GIA as eternal No 1, then The Others and Prisoners. I'd also recommend Only lovers left alive, Mulholland Drive, Prestige, Sicario.. Lots of great movies is there, not easy for me to choose, since I really love watching lots of them!
If you weren't working in igaming, what would you be doing?
I'd probably be a lawyer, that's what I finished my college for. I feel lucky and grateful that life took me into this direction instead 🙂
Do you think casino players would make a good webmaster?
It depends. They give the best critics and reviews sometimes, but it's never easy to be unbiased and not loving the casino you won nice money from or being angry on casino you had some unlucky streaks. So yeah, if players could always turn off that luck factor, they would be excellent webmasters. Anyway, I know some webmasters who are the players at the same time and I think these two things are more and more inseparable. Webmasters should play, at least time to time, so their reviews and other content can be experienced and as much genuine as possible.
What advise do you have for new webmasters wanting to start their own casino portal?
Part of my advice is right above in previous answer 🙂 But I'm missing more originality and innovation, care about the look and user friendliness, content quality and usefulness, being truly there for players! Webmasters should also start from their own needs – imagining what would they like to see and read, if they were players.
Why should affiliates join your affiliate program
I'm proud to say that our deduction fees are still among the lowest in the industry, our affiliate team is hard-working, always there, experienced and responsive, we always pay affiliates on time, we work on transparent and honest basis, no hidden or suspicious terms, no negative carry over or activity quotas, there are 5 successful, growing and great converting brands we offer and we can provide affiliates with nice custom materials as various welcome offers, jackpot tickers, responsive and geo-targeted landing pages and banners. Our existing affiliates seem to be pretty happy with us!
About Branders.Partners
Branders.Partners is an affiliate program and is the main program connected to these find casinos: Casilando, 21 Casino, PlayGrand Casino, Fruity Casa, and Amsterdams Casino.
Other Links of Interest: