Is HappyLuke the Best Online Casino in Thailand
Is HappyLuke the Best Online Casino in Thailand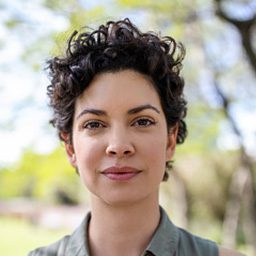 HappyLuke is an online casino available to players in Thailand, Indonesia, and Vietnam. Gamblers are free to play in Thai, Indonesian, Vietnamese, and English. The site is in a pole position to provide gamblers with a wide array of casino games.
The casino debuted as an off-shoot of a well-established online casino known as Vera & John which targets Japanese gamblers. Today, however, these two casinos are separate entities even though their features are still closely aligned.
HappyLuke started running in 2015, and it is operated by the same people that run Metal Casino and Live Casino House. If you're looking to play for real money, this is the place to be. The platform is Asian-oriented to ensure that gamblers have a surreal gaming experience.
You can open your account using the Indonesian rupiah, Thai baht, Vietnamese đồng, US dollar, or Indian rupee. It's important to note that the casino has its own sportsbook, which means it independently covers all sporting events.
When you create an account, you gain access to regular promotions that boost your gaming sessions. The promotions are tailored around the platform's sports offerings to ensure gamblers get the most out of their time here.
Casino Setup
HappyLuke is recommended for Thai, English, and Vietnamese speakers as it's available in all three languages.
It's an ideal platform for gamblers who bet on sports and casino games.
The acceptable currencies on HappyLuke include IDR, INR, THB, USD, and VND (withdrawal limit: 5,000 to 10,000 USD per day)
Pros
It's accessible to players across Asia.
It is a mobile-friendly online gambling platform.
Gamblers have many live casino studios they can choose from.
HappyLuke hosts slot tournaments for gamblers that want to explore their competitive side.
You get a sign-up bonus when you first create an account.
The casino has its own sportsbook.
It supports different currencies.
You get access to customer support around the clock.
It is run by a safe, secure, and well-reputed gambling operator.
HappyLuke is fully licensed out of Curaçao.
Cons
There are limited payment methods you can use.
There is no phone support available for gamblers.
Which Currency to Use with your Online Casino Account
Once you create an account, you need to fund it so that you can play for real cash. Like most online casinos in Asia, HappyLuke doesn't offer gamblers the option of funding their account with the local currency.
However, this is not an issue because you can always play casino games with dollars. In a way, HappyLuke operates the same way poker rooms do.
Once you credit your account with the local currency, the balance will automatically be converted to dollars. Regardless of the payment method you use, HappyLuke approves the transactions as soon as you complete them. You can then view your balance in dollars in your casino bankroll.
It's important to note that international transactions might take a couple more minutes. You will need to wait a little longer before you can get an update on your balance.
How to Deposit
The beauty of HappyLuke is that its website design makes the platform easy to navigate. Once you're logged in, you need to look for the cashier's area if you want to deposit money.
After you click on the deposit button, a menu will appear with the different payment methods available to you. Choose the method you're most comfortable with and then follow the prompts.
Gamblers are required to enter the expiry date on their form as well as their card number. The last step is usually keying in the verification number of your credit card; find this on the reverse side of your card. Once the transaction is complete, you'll need to wait a few minutes for your updated balance.
Bear in mind that most banks do not accept payments from online casinos. That means if you want to withdraw your wins, you cannot use a credit card. Venture into non-card methods to get your money.
Depositing via Online Payment Services (e-wallets)
In case you're using an e-wallet to fund your account, you get to enjoy swift transactions. HappyLuke allows gamblers to deposit as well as withdraw from their accounts using online payment services.
E-wallets are by far, the fastest funding option because when you make a withdrawal, your e-wallet immediately gets credited with the money. Some of the online payment services you can use include Venus Point, iWallet, and ecoPayz
Parting Shot
HappyLuke is a well-reputed online gambling platform that offers gamblers from Asian countries a variety of casino games. In case you have any issues with navigation or have inquiries you want to make, be sure to reach out to their customer support for help.