How You Can Earn $210 in No Deposit Casinos
How You Can Earn $210 in No Deposit Casinos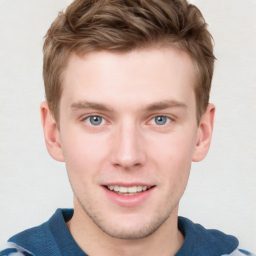 What if I told you that you could get $210 in casino bonuses without having to make a deposit?
We have 3 casinos that add up to $210 in no deposit casino bonuses. The best part is that if you win, you can keep some of that money!
How do no deposit casino bonuses work?
You are a casino player and over 1000 online casinos are wanting you to join their casino. What is a great way to get your attention? How about a no-risk-free cash bonus that you can wager and keep part of it if you win?
Won't the casinos go out of business giving away free cash?
No deposit bonuses have been around for over 15 years. The odds are not fully in your favor, but you should know that for every 20 to 40 no deposit bonuses you claim, you should expect to win at least once.
Terms and conditions on no deposit bonuses
All free casino bonuses that are no deposit come with terms and these are the things you need to know about these bonuses.
Bonuses have a maximum cashout value. They can average to be around $50
Bonuses must be wagered on slots only
Wagering on average can be 50 times the bonus but check the terms
Failure to complete your wagering will void your winnings
When in doubt, ask for help with a live chat agent
Max cashout on no deposit bonuses
All casinos have this term listed in their terms and conditions. So if you spin and hit a $100,000 jackpot, well the bad news is you'll probably only be able to withdraw about $50 of it.
Bonuses must be wagered on slots
Casinos will rarely allow you to play a no deposit bonus on any game other than slots. You can forget about playing these bonuses on progressive jackpot games. Sometimes you'll be able to wager on other games like keno and scratch cards.
Exclusive no deposit bonuses
Yes, we have exclusive bonuses for our players, like this one $10 free at Slots Capital bonus code SUPER $10.
Check the wagering terms
Bonuses usually have to be wagered around 50 times the bonus. You must check with the casino.
If you don't finish the wagering, you'll lose your cashout
Yes, that is right, if you wager $1 under the wagering, the casino will most likely void your winnings. So let's assume you had to wager the bonus of $2500 and you wagered say $2450 and have a balance of $500, well you can kiss that money goodbye if you try to make a withdrawal. Best to ask live chat before you cash out.
Ask your live chat agent for help
If you don't get a bonus when you claim, ask for help, usually, the agent can give it to you. They should also know the terms and conditions of it so best to ask for a reminder of it.
Where can I find more no deposit bonuses?
Did you finish the first 3 bonuses already? You can find more of these offers on our no deposit casino bonuses listings.
I'm new to online casinos, how does this all work?
If you are brand new to online casinos but are interested in these no deposit bonuses then understand these steps.
You must register a new account at the casino as these bonuses are for new players only. You cannot claim these bonuses multiple times or use other family members to do the same. Use real info, if you use fake info and end up winning, the casino could void your winnings, which isn't cool.
If you see an exclusive bonus, you must claim it through this site and be sure to copy the bonus code. Bonus codes should be entered after you join the casino. If you don't see your bonus in your account, ask a live chat agent.
What happens if you win? You make a withdrawal and you have to select a withdrawal method. Keep in mind that to withdraw by an ewallet like PayPal or Skrill, the casino will request you deposit with that method to cash out. There is a big explanation of why this is the case but just take our word for it, it is normal.
Have your docs ready to send to the casino. All casinos require proof of identity and address so expect to have this ready for them. Depending on which country you are from, this could be a password, driver's license, or any other type of ID document. You'll want proof of address too. If you have used credit cards for depositing, you might have to sign some forms stating you made your deposits and sign off on them.