Espace Jeux online casino in Quebec, Canada
Espace Jeux online casino in Quebec, Canada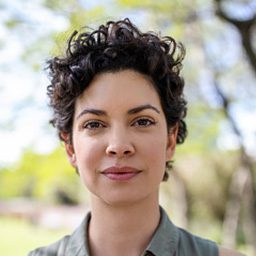 In 2011 Loto Quebec has launched their own online casino called Espace Jeux.
Canada is probably slow at regulating online gambling but the province of Quebec isn't going to wait for the Canadian government to do nothing about it. Instead, they stepped up and the province granted itself a license to allow online gambling in Quebec. Previously the province of British Columbia has launched their online casino called PlayNow but it was shut down shortly after launch due to leaking of player data including name, address, and credit card details. Tabarnac! Ontario is expected to follow shortly with the launch of their site and managed by the OLG.
Quebec is managed by Loto Quebec and British Columbia is managed by the BCLC. So how is Espace Jeux as a casino? It is ok. It comes with online poker and sportsbetting where the betting aspect of the site is called Mise O Jeu.  For depositing options one thing that will be familiar to Canadians is Interac is available to deposit. This an easy system to deposit and withdraw from any Canadian bank especially the big 5 banks such as BMO, CIBC, TD, Scotiabank and Royal Bank. Credit card deposits are not too much hassle either.
The Pros
This casino is held accountable for it's actions so player fairness is assumed at all times. If the games are deemed to have been rigged at any time for any reason this puts Loto Quebec liable for damages. This is something that other online casinos don't have and rather they have self-regulated themselves in doing and now many online gaming jurisdictions require this from operators. Players can deposit very quickly using Interac or their credit cards. This is very simple and very fast. No need to deal with e-wallets like Skrill or Neteller.
The Cons
The casino is using its own software and we have seen what happens when noobies enter the markets. PlayNow from BCLC failed miserably when they launched and player data wasn't secure at all. A huge con for this casino is where are the bonuses and what are the slots payout percentages? When it comes to land-based gaming, this is where they get it all wrong. They have super high house edges on all their games and they don't like to give you much value for what you spend in terms of signup bonuses or just rewarding you for being a loyal player. Quebecers are free to try Espace Jeux but in the world of free trade, we recommend other casinos that are available for Canadians with better casino software and superior bonuses. Casino software you can use and trust is Microgaming.
Other Pages of Interest: