Cloudbet lowers bet limit to 10 Satoshi
Cloudbet lowers bet limit to 10 Satoshi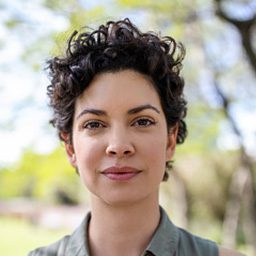 Cloudbet lowers bet limit to 10 Satoshi
Cloudbet has lowered its sports betting limits to just 10 Satoshi, giving a whole new audience the chance to bet small but dream big.
Cloudbet, the leading Bitcoin sportsbook, today announced that it has lowered its minimum sports bet limit to an astonishing 10 Satoshi. Crypto punters can now have skin in the game for as little as € 0.00035 (at the time of writing), so even the most risk-averse player can get all the excitement of betting on major sporting events like basketball, soccer, IPL cricket, MMA, and many more.
For the price of a coffee, you can place nearly 9,000 bets at Cloudbet, that's a whole lot of fun, without burning a hole in your digital wallet. By lowering minimum stakes Cloudbet hopes to create a more inclusive betting environment.
By offering record low bet limits, we are expanding our reach to include players that are keen to try using a crypto operator but want to start small, along with those seeking the excitement of bitcoin betting at much more affordable levels, a Cloudbet Spokesman said.
Bet small. Dream big.
Though customers can wager just fractions of a cent, it doesn't rule out winning big. Cloudbet offers plenty of markets with long enough odds to turn that into a more meaningful amount, with accumulator bets one of the most popular.
One of the most spectacular cases to ever take place on Cloudbet's sportsbook happened in 2017 when a lucky basketball fan placed a 0.005 bet on the NBA at 2387.4 odds in an accumulator bet. This daring decision turned into a major win, netting the player nearly 12 BTC winnings from their bet. That is over €40,000 for around 16 Euros. Since then hundreds of other players have won near life-changing amounts from relatively small stakes.
And of course, 10 Sats might not be worth much today, but if you hold your winnings, who knows what that might be worth in the bright future of crypto.
So what are you waiting for? Join Cloudbet now, make a deposit, and make your biggest dreams come true.
About Cloudbet
Established in 2013, Cloudbet is the world's leading Bitcoin sportsbook and Bitcoin casino platform, fully licensed and regulated with satisfied customers in over 100 countries.
Cloudbet offers exceptional value odds and unrivaled bitcoin betting limits – from the highest to the lowest – while new customers also receive a generous 100% deposit bonus of up to 5 BTC/BCH.