Celebrities who Gamble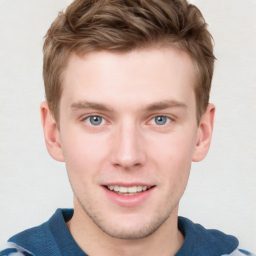 Ever wonder which celebrities like to gamble at either casino, poker, or sports betting? Get the dirt on players like Charles Barkley, Michael Jordan, John Daly, Wayne Rooney, Matt Damon, and Ben Affleck.
Although society likes to put celebrities on a pedestal we are reminded that they are human once we see them playing the same casino games that we all like to play.
Actually, the list of celebrity gamblers is longer than this article could possibly list but let's check out which celebrities like to gamble whether it's at the casino playing slots, table games, or blackjack, playing poker in tournaments, or with sports betting.
John Daly big slots player
John Daly wrote in his book that he spent over $50 million at the casino and would play slot machines at $5000 per spin. Imagine the jackpot payout on that if you won but it doesn't seem like Daly did win much off of these slots, otherwise, he would be bragging about his big wins. Instead, he's complaining about it in his autobiographical gambling book.
Charles Barkley at the Casino
Who doesn't have a fan picture of themselves with Charles Barkley in any Las Vegas casino? Sir Charles definitely does frequent these places a lot and is a known gambler.
Well, Barkley seems to have worn out his stay in sin city with a $400,000 gambling debt to Wynn Las Vegas which has taken him to court over it. The problem isn't that Barkley paid off the debt but was claiming it was paid off when it wasn't. This irked the Wynn people and they had to settle it in the courts.
Hopefully, Sir Charles Barkley learns his lesson and stays away from the roulette tables. Someone tell him the Martingale betting system doesn't work.
Michael Jordan betting on sports
Michael Jordan was known to hit the casinos and play out big money but many wondered why he decided to retire after winning 3 championships in a row.
He was too good and with no reason to retire in the first place.
Rumors were circling that one of the best all-time basketball players was betting on sports and an investigation was taking place with the NBA about this. It seems that by retiring the investigation disappears and this opens the door to return in the future.
For a convincing article read the Bleacher Report here which discusses what might have happened with Michael Jordan and sports betting. Of course, his son Marcus Jordan is under investigation for tweeting about blowing $50k in Las Vegas. I guess the gambling problem runs in the family.
Ben Affleck poker player
Yes, Ben Affleck is an academy award-winning actor, and if he can act so well why not try poker? It seems to have worked as he has been tutored by two professional poker players Annie Duke and Amir Vahedi. Affleck has won a few tournaments so he doesn't seem to be that bad of a player.
Matt Damon trained by Phil Helmuth
When Matt Damon starred in the movie Rounders he looked to Phil Hellmuth for poker training. Also part of his training for this movie in 1998 was to spend $25,000 in buy-in at the WSOP to learn the game better and ended up busting legendary professional poker player Doyle Brunson. I wouldn't want to play this guy in a game of poker.
Famous Celebrity Gamblers
Here is a list of other famous celebrity gamblers that may surprise you:
Wayne Rooney
Tobey Maguire
Jennifer Tilly
James Woods
Sara Underwood
Orel Hershiser
Bruce Buffer
Jason Alexander