Bitcoin Rising from Crypto Winter
Bitcoin Rising from Crypto Winter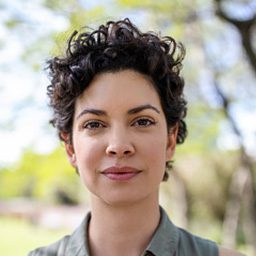 Bitcoin experienced a major crypto winter that has lasted a full calendar yet but there are signs that Bitcoin might be breaking out of it. In December 2017, Bitcoin hit a crazy high of $19k USD before crashing down to $10k the month after. For the majority of 2018, Bitcoin sagged to $8k and then $6k with its recent lows hitting $3400 a coin.
The result of this crypto winter has knocked a lot of companies out of business. This crypto bear market has been the most painful for a company called Bitmain which is the largest supplier of crypto mining machines and was heavily invested in Bitcoin Cash. If there were any good lessons from the bear market to be had, everyone would have learned to be patient. In the case of a company like Bitmain, they probably didn't have the luxury to be patient. Investments in Bitcoin and other blockchain companies dried up.
Bitcoin finally hits $5000
It has been a while since Bitcoin has been worth this much but things seemed to have jumped when news of a $100 million investment came through.
This could be early signs that investor confidence is rising after the retail investor markets dried up and people sold Bitcoin at losses thinking the gravy tried had left. If Bitcoin does continue to grow, there might be faster market corrections as people might be a little too quick to jump on board and the days of extreme volatility might be behind us.
What about Bitcoin casinos?
Bitcoin casinos are still going strong. Regardless of the price of Bitcoin whether at $5000 or $50000, players are still going to deposit and keep playing and they will be buying Bitcoin however they can just so they can play. This does, of course, translate into the potential for larger winnings for players either playing jackpot games or winning big at a slot.
Where to find Bitcoin bonuses
Players can always find Bitcoin casino bonuses on this site. There are a growing number of new casinos that are focused on cryptocurrencies and not all of them are SoftSwiss casinos either.
Overall the bonuses that are coming from these casinos are amazing ranging from signup bonuses of 100% and many offering free spins for new players, some without a deposit while others are part of the signup bonus package.
Exclusive bonus at CryptoSlots
For a limited time only, we have an exclusive 133% welcome bonus for players to join CryptoSlots! CryptoSlots is part of the Slotland casino group or rather Slotland Entertainment S.A. company and they have unique slots that you will definitely not find anywhere else on the net. CryptoSlots accepts Bitcoin, Bitcoin Cash, and Litecoin as some of the cryptocurrencies they accept.
To find our complete list of Bitcoin Casinos, visit our Bitcoin Casinos page. Bitcoin casinos are the fastest-growing category on the site. Bitcoin casinos are like most regular casinos except most use provably fair technology so the games are just different from the start in their trust and tracking.