Betzest: The Best Odds for 2018 World Cup?
Betzest: The Best Odds for 2018 World Cup?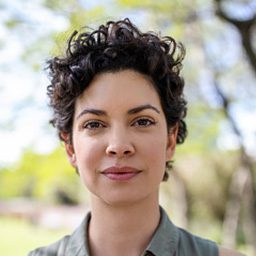 Online sports betting enthusiasts are understandably excited with the 2018 World Cup just a couple of months away. As early as now, sportsbooks and various sports sites have come up with odds for favorites like Argentina, England, Germany, and Portugal.
Out of all the sportsbooks offering odds for the event though, BetZest just might be the one bettors need to take note of. While sportsbook and online casino is relatively new, it has a couple of features that make them a compelling choice for sports fans and betting enthusiasts alike.
Why Betzest?
An experienced management team
There are a number of reasons for choosing Betzest as a sportsbook to get the best odds for the 2018 World Cup in Russia. The most compelling of these would be the fact that it currently has an experienced and reputable management team running the operation. Great odds or casino games won't mean much if the sportsbooks or online casinos are mismanaged. Thanks to Betzest's management team's years of experience in the industry, players can expect excellent customer service to go along with a top-notch sports betting experience.
The best odds
Another reason for choosing Betzest is its use of the innovative SportingTech and BetRadar platforms. Founded in 2017, SportingTech is a platform that allows players and bettors to wager anytime and anywhere (provided they have access to the internet). The platform can cover 50 sports, 500 betting markets, and more than 200000 live events on an annual basis. To complement SportingTech's platform, Betzest makes use of sports data (for the odds) provided by BetRadar. By registering to Betzest, players will have access to the best odds not just for the 2018 World Cup but also for major sporting events such as the Super Bowl, the NBA Finals, and many more.
Top casino games
It's not just great odds that await players at Betzest though. Once registered, they'll also have access to some of the most exciting casino games from a number of developers. Currently, these include industry stalwarts such as NetEnt, Yggdrasil Gaming, Play'n GO, Evolution Gaming, Quick Spin, Lucky Streak, and Microgaming. Additionally, the online casino and sportsbook have titles from WeAreCasino. This new online casino platform has a portfolio consisting of HMTL5 casino games that are playable across a number of devices.
While it has yet to start its operations, Betzest already has independent casino gaming portals abuzz with excitement. Again, this goes back to the amazing work that the online casino and sportsbook management team has done so far. The sportsbook will make use of SportingTech and BetRadar's technologies to provide bettors with up-to-date odds on a wide range of sports and markets.
For casino games, the online casino section will have a diverse selection of titles from both top and up-and-coming developers. Perhaps the only thing that could top the excitement for this online casino and sportsbook is if its management team decides to turn it into one of those No wager casinos that's been all the rage lately. It's definitely not a stretch that players can expect to enjoy the same titles that are found on some of the Best UK mobile casinos. If they're intent on getting outstanding odds for the 2018 World Cup in Russia then players and bettors should give Betzest a try.
Other Pages of Interest: