The VIP touch at Oshi Casino
The VIP touch at Oshi Casino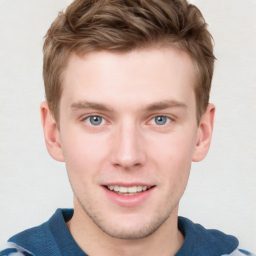 Oshi Casino is one of the friendliest Bitcoin casinos with some of the best quality bonuses, games, and customer service that there is.
We interview one of their Affiliate Managers for a little bit of insight into their brand:
What is your name?
Aleksandra
What is your role at the casino?
Affiliate Manager
How does the VIP program work at the casino?
Simple! Earn comppoints and get huge VIP bonuses!
What is the biggest win you have seen at the casino to date?
9 BTC
Have you ever encountered rude players? What happened, and how did you handle it?
All the issues are solved according to the Terms and Conditions. We always show a caring attitude towards our players and want them be satisfied with the game.
For players that haven't yet joined the casino, why should they join and what can they expect?
Join and enjoy your Oshi adventure, the world of enormous casino games and sportsbook. You will have a lot of fun!
What are the ways players can contact the casino for help?
We offer livechat, you can contact support@oshi.io.
Why should players join your casino?
It is the best casino plus sportsbook with an excellent service
They sport a really good VIP loyalty reward. In contrast to, for example, King Billy's Casino VIP Club, you'll have a system that automatically collect your points while also having your usual tiered ranks:
In Oshi Casino's VIP Program, you'll have the following ranks and benefits:
Bronze: 500 Comp Points, 5 weekly Cashback, with a x10 wager.
Silver: 1000 Comp Points, 6 weekly Cashback, with a x8 wager.
Gold: 2000 Comp Points, 7 weekly Cashback, with a x5 wager.
Platinum: 4000 Comp Points, 8 weekly Cashback, with a x3 wager
Diamond: 5000 Comp Points, 10 weekly Cashback, with a x1 wager
Of course, every single one of these tiers allow you to enjoy some special events and VIP tournaments in which you can win certain prize pools and rewards down to the 15th place.
Aside from all of this, you can enjoy up to 3 Welcome bonuses that keep giving you more free spins plus daily reload bonuses to keep you winning.
Keep in mind that anything you'd need, you can always contact a VIP manager via vip@oshi.io.
In any case, make sure to check out our other sections on more bonuses for you: