PugglePay Payment Method at Online Casinos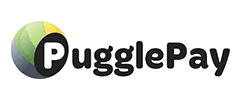 Find online casinos offering Pugglepay for depositing and withdrawing.
You'll need to check out PugglePay in case you're looking for an online payment solutions targeted mainly for online casino players.
Top casinos related to this payment method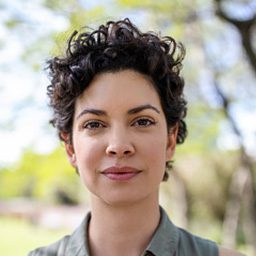 PugglePay History
The platform is ingenious because players aren't required to provide their financial or credit details. Instead, players will receive invoices for their transactions through their mobile phones or emails. Players also need not worry about the security of their subscriptions since the platform is strictly regulated and supervised through its mother company (Smart Payments Nordic AB) by the Swedish Financial Supervisory Authority. As a matter of fact, the platform is now being touted as one of the best online payment solutions even though it started operations in 2012.
Ease of Use and Security at Casinos Online
It's extremely easy to use the PugglePay platform provided that the online casino a player hopes to deposit funds in supports it. If it's one of the supported payment options, the player will only need to choose it. The player will then be brought to a secure page where he'll have to input the number of his/her mobile phone subscription. Once he's entered his/her numbers, the player will then get a message with a code that he will need to confirm that he/she will be depositing funds to the online casino using the service. After this, the player will only need to wait for the invoice either through SMS or email. With the invoice on hand, all that's left for the player to do is pay the entire amount at your preferred bank. The whole process is really as simple as that. Additionally, players need not fear compromising their financial information since the platform doesn't require these in the first place.
Special Features
PugglePay has additional features that add more value for players who constantly use it. One of these is My Account. As the name implies, it's a feature that allows players to collect all their bills/invoices in one easy-to-access (for them) place. What sets this apart though is its pay-all function that comes up with one OCR number for all of the player's bills. This is quite handy since it eliminates the need for a player to pay his/her bills individually. More recently, the company added support for the Mobile BankID platform. With this integration, PugglePay would have an easier time identifying more of its customers.
Availability and Customer Service
Unlike most online payment solutions, PugglePay isn't as popular because not a lot of people understand how it works. It's a shame really since it's even easier (and safer) to use than most established online payment platforms. In addition, players wouldn't have to worry about supported currencies since the banks where they'll be paying their invoices are more than likely to take care of the conversions for them. The only people who'll really have issues with using the service are those who are impulsive in their online casino playing ways and those who aren't civilly registered in Finland or Sweden. Otherwise, if you're neither of these then you should be able to use the platform without a problem. Popular online casinos such as Betsson, Wayne Casino, Wonderland Casino, and many more currently accept deposits using this payment platform.