Entropay Casino Payment Option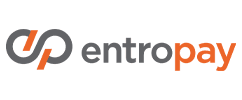 Looking for casinos that accept Entropay for depositing and withdrawing? Find a casino from our list here, Players who frequent online casinos know how important it is to use secure payment processing solutions to protect their financial information.
Top casinos related to this payment method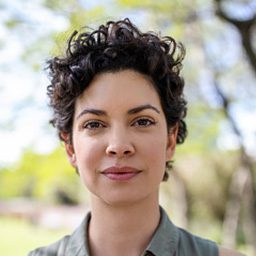 Thankfully there are platforms like EntroPay that provide players with a means to fund their online casino accounts if they don't want to use their credit/debit cards. Developed by Ixaris Systems, Ltd. in 2003, the platform was initially targeted for European users who wanted to send and receive money online securely. As of now though, the platform is available for users globally and is accepted by millions of online merchants (including online and mobile casinos). So, what is it about this payment option that makes it so popular for online casino players and shoppers?
Ease of Use and Security for Online Casino Payments
The fact that it's convenient and easy to use is one of the reasons why more and more players are using EntroPay to fund their accounts. Players will first need to register an account with the platform before they can use it though. The process is relatively fast and would only require the player to provide his/her personal information as well as a funding source (can be a credit/debit card or bank transfer). Once registered, the player is then provided with a virtual Visa debit/prepaid card that he/she can then use for all types of online transactions (including funding his/her online casino account). The virtual prepaid card greatly reduces the risk of a player losing his/her money he/she can control how much goes into it. Even if other people get a hold of the player's virtual card details, he/she can just as easily cut off funding on it.
Special Features
Aside from being able to pay without providing their personal financial details, players who use EntroPay also benefit from the platform's multicurrency support. The platform will automatically convert the player's money to that of the online casino or merchant's currency. In addition, this platform can also be used on modern computing devices such as mobile phones/tablets or PCs/Macs. Now most players might think that since they'll have to undergo a credit check they'll be provided with a Visa card when they register. However, anyone can use the service without having to go through any credit checks since they'll have to provide the funds for the virtual card themselves (as opposed to a bank giving them a credit line.
Availability and Customer Service
As long as the online casino or merchant that a player wishes to transact with accepts Visa then he/she should be able to use his/her EntroPay account. The platform supports numerous currencies like the British Pound, Hong Kong Dollar, US Dollar, Canadian Dollar, Japanese Yen, and Euro (just to name a few). As mentioned earlier, the platform also has Multi-currency conversion which should allow players to deposit funds into his/her accounts even if the online casino doesn't support his/her local currency. Players who have questions or issues regarding the platform will also find it easy to get in touch with its customer support team. Responses are usually provided to players within 24 hours of their sending the inquiry (either through email or post.