Boku Online Casinos Payment Method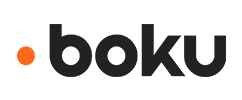 As an online/mobile payments platform, there's no doubt that Boku is head and shoulders above its competition in terms of ease of use and availability. The platform is available in more than 60 markets worldwide and as of now it has become the world's largest independent carrier billing company.
Top casinos related to this payment method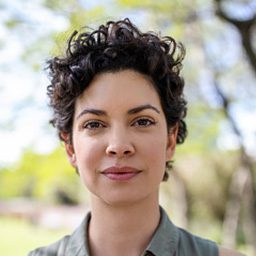 Overview/History
Provided that your mobile phone carrier and the online casino you'd like to deposit in support it, then you should be able to play your favorite video slots or casino games in no time. Other than for online casinos, the platform can also be used for purchases on the Google Play Store, Facebook's App Center, or even the new Windows Store (for the recently released Windows 10 OS).
Ease of Use and Security
Unlike most online payment solutions, Boku does away with players' financial credentials requirements. Players who use the platform for online or mobile transactions will instead get direct billing on their mobile phones. To use this, the player will first need to make sure that the online casino he/she would like to deposit funds to also supports the platform and that his mobile phone is already enabled for mobile billing. Once these requirements are fulfilled the player will just need to choose the Boku option (or Pay by Mobile) when he/she deposits. After that, he/she will need to input the mobile phone number registered for Boku. Once the player submits the number, he/she will then receive an SMS asking to confirm the transaction. Replying to this message with the letter Y will confirm the purchase and the player can now play his favorite casino game or video slot. Since the whole process doesn't require the player to disclose his/her financial information then he/she wouldn't have to worry about its possible theft or fraud.
Special Features
To further make transactions easier, Boku also makes use of a Phone on File feature that helps in expediting purchases. Once a player uses the service to deposit funds to an online casino that supports the platform, his/her number will be cached for 90 days or until he/she hits the £100 limit. This allows players to not have to go through the process of having to confirm or enable mobile billing for the online casino again. It's actually a great feature that players who always play online casino games will undoubtedly appreciate.
Availability and Customer Service
As mentioned earlier, Boku is now available for over 60 markets (300+ carriers) worldwide. So long as you're subscribed to a roaming mobile phone subscription to any of its supported carriers then you should be able to deposit funds to your online casino account from anywhere in the world using this platform. Boku really makes paying for anything online extremely easy. Players who want to limit their credit/debit card transactions with online or mobile casinos will likely find this the best e-payment solution to use. Additionally, they'll have no problems with regard to technical/customer assistance since the supported carriers will usually have dedicated personnel to answer the issues/concerns they might have with the platform.