Top 7 Slots at Box 24 Casino
Top 7 Slots at Box 24 Casino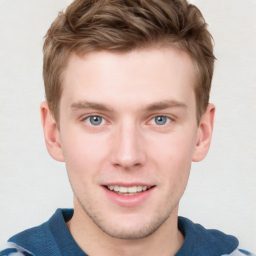 We asked the casino manager at Box 24 casino the most popular slot games they have and they gave us their answers. This casino is a member of the affiliate wide group of casinos featuring Spartan Slots and Black Diamond casino
Box 24 casino is the sister casino to Spartan Slots and Black Diamond Casino. The casinos use Rival software and they also feature their own exclusive slot games as well. These casinos accept US players but no Canadians and can be found in multiple currencies and languages.
Cleopatra's Coins 5 reel video slot
The colors of this slot game might initially look uninspiring however just make a few spins and you will be drawn into Cleopatra's powers just like Marc Anthony and Julius Caesar. This video slot has 5 reels and 15 pay lines featuring wilds, scatters, free spins, and a 5000 coin jackpot.
Scary Rich most popular Rival video slot
The original Scary Rich is still the most popular slot game out there. Aside from the goofy characters this video slot is 5 reels with 20 pay lines featuring wilds, scatters, free spins, and a 10,000 coin big jackpot. This game is well known for putting players on cold streaks however you either lose big or win big playing this game.
Scary Rich 2 slot
The original Scary Rich slot was so successful that Rival came out with the Scary Rich 2 video slot. This slot looks a lot creepier but it is still just as much fun to play. The game plays similar to the original and the wild symbols and free spins will save you and help you win big. If you like online slots then you will love Scary Rich 2.
Shamrock Isle video slot
I guess all the casino players at Box 24 casino are trying their luck at Shamrock Isle. I find this game to be fun to play but the initial impression is that you might get bored after 5 minutes of spinning. If you are feeling lucky then you can deposit and try your luck  for the 5000 coin jackpot. This slot also features 5 reels, 20 pay lines, wilds, bonus rounds, scatters, and free spins.
Heavyweight Gold popular i-Slot
I must admit before writing about this i-Slot I went to try out the slot before because I never played it. Well, I was playing it for over an hour before I realized what time it is, this game is one of the most addicting slots ever. It features this cool rocky style bonus round where you have to either weave and avoid being punched or come back with the offensive and try to knock your opponent out. Your performance determines your bonus payout. This game gets crazy with the bonus rounds, wilds, and free spins that can keep paying out. This interactive slot is certainly one of my favorites.
Diamonds Down Under exclusive Slot
Diamonds Down Under is an exclusive slot game available only to the casinos in the AffiliateWide group. Since it can only be played at these 3 casinos it means players will want to try it knowing this game cannot be found anywhere else. This slot features 5 reels, 15 pay lines, a maximum bet size of $75 with bonus rounds, wild icons, scatters, and free spins.
Spartan Warrior Exclusive Video Slot
Spartan Warrior is the special exclusive slot that helped to launch the Spartan Slots casino brand. This slot features 5 reels and 15 pay lines with wilds, scatters, and free spins. If you get 5 scatters you'll collect 100 free spins.
$24 No deposit bonus at Box 24 Casino
New casino players get $24 no deposit bonus to play on slots, keno and scratch cards at Box 24 casino.
Check these others Pages of Interest: