Cocoa Casino Vip manager and player host interview
Cocoa Casino Vip manager and player host interview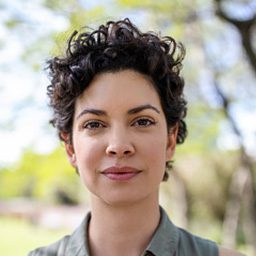 We get an exclusive interview with the Cocoa Casino Vip Manager and player host James McKinnon. We asked to share their favorite slots, video poker bonuses, 3D slots questions, and their 5-year casino anniversary.
What are the most popular slot games at Paradise 8 and Cocoa Casino?
Without a doubt, one of my favorites is still Scary Rich.
It's one of the games with the largest variance so jackpots don't happen near as often, but when they do, they're often quite impressive. We've had our biggest (non-progressive) wins in this game.
Other popular slot games are Cleopatra's Coins, Gold Rush, and Big Cash Win.
The new 3D games that we now offer are gaining some huge popularity too and looks like at least one of them might take the place of the most popular game at the casino very soon! These games are really something that needs to be seen to be believed. The production quality and level of detail in the animation and graphics are really quite breathtaking.
Which game is more popular, Keno or Sudoku slots?
Although the Sudoku slot is a novel idea that, to my knowledge can't be found on other software platforms, Online Keno will always have its core followers and therefore will always make it a relatively popular game. In this case, it's definitely more popular than Sudoku.
For video poker players what types of bonuses do you have available for them?
Video Poker players will always have a promo available to them thanks to our 15% video poker reload bonus which allows playing on all games at the casino, including VP! Players also get up to 20% of their weekly losses back every Monday (depending on their VIP Class) in the form of Cash Back bonuses to be played on any game they like as well.
On top of this we have our ever-changing weekly promotions, some of which are tailored specifically to VP players and our great VIP managers who will watch for players who like to play certain games (like Video Poker) and will award promotions that suit their game taste.
Are players playing the 3D slots a lot and what do they think of them?
As I mentioned before, players are loving the new 3D slots. The feedback we're getting from them is amazing!
The only negative feedback I've heard is that players would like to be able to access them from their casino lobbies and not have to play them through the no-download versions on the websites as they currently have to.
We're looking into this and will hopefully have these great games assessable via the casino lobbies sometime in the near future.
The casino group celebrates their 5 year casino anniversary, any special contests or promotions planned?
We have some really fun things planned for our players to celebrate our 5 year casino anniversary that I think they're going to love! it's an exciting time for us and we want to share that excitement with our players too… but I don't want to spoil the surprise just yet 😉
Join Cocoa Casino
Get exclusive bonuses and read the Cocoa Casino review.