Listed Companies, Online Casino & Gambling Ownership Database
Listed Companies, Online Casino & Gambling Ownership Database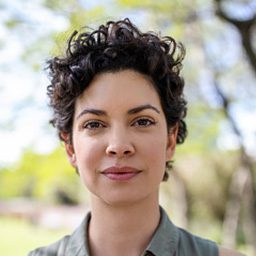 Find all the online casinos by company and ownership. Here at Casino Bonuses Now is a list of all companies that own online casinos
More than just its bonuses, promotions, and casino games, it's the company that owns and/or operates an online casino that determines whether it's good or not. Players understandably are drawn to online casinos that offer jaw-dropping bonuses and promotions. However, these offerings really aren't a good indicator of an online casino's trustworthiness. Rather, it's the transparency of the online casino's operator that makes it worth registering with.
Importance of Knowing Who Owns and Manages an Online Casino
Avoiding Bad Operators
Considering there are hundreds of online casinos operating today, knowing who owns and/or operates a brand can help players avoid being in situations where they end up losing money. Yes, losing money is inevitable for any player who wagers on any casino game. With that said, there are unscrupulous online casino operators who will do everything in their power to ensure their players lose more than they win. These underhanded methods can range from exorbitant wagering requirements to non-existent licenses, and even using rigged/pirated casino games. There are even operators who straight-up deny players' withdrawal requests for their winnings. Knowing who these unscrupulous operators are would allow players to avoid sinking in time and money on the online casino brands they own and manage.
Knowing Who the Good Operators Are
Conversely, researching an online casino's ownership information could also result in players coming across a great operator/owner. If this happens, players would do well to also check out if the operator is managing other brands. More often than not, reputable operators are going to have multiple brands in their portfolios. In this manner, players can also end up finding other online casinos that might even be better than their first choice. At the very least, this will allow players to get an even better idea of how a company or operator runs their online casinos.
Companies and Online Casino Ownership Database
It's easy to say "research about an online casino's operator/owner" but in actuality, it's a lot more complicated. First off, there are operators that opt to not disclose their ownership information. This means that the online casinos they operate won't have any mention of the company that owns or manages them. Another reason why most players tend to give up on research is that they just don't have time to pore through pages and pages of search results. This is particularly true for online casinos that don't feature information about their owners or operators. Finally, a lot of players just don't care about who an online casino's operator or owner is. For these players, what's important is that they're able to start wagering on the casino games they love.
With these considerations in mind, CasinoBonusesNow chose to come up with its own database featuring companies that manage and own online casinos. The aptly named Companies and Online Casino Ownership Database is still a work in progress but is already available to the public. Players will only need to go to the database's page in the casino gaming portal to see the list of companies that CasinoBonusesNow has already compiled. What's great about this list is that the casino gaming portal has included the online casinos that each company owns and/or operates.
Thanks to this database, players won't have any more excuses for shirking research on a company and/or operator. The database is pretty straightforward to use with players needing only to click on the name of a company to see the brands it owns/manages. Oftentimes, the casino gaming portal will provide a link to its review of the online casino brand managed/owned by the company. By clicking on that link, players will then get to have a better idea of the brand and how the company is running it. More often than not, the casino gaming portal will also provide links to bonuses on the reviews for players to use on their deposits.
Companies Worth Checking Out
N1 Interactive Ltd
Another established company that players can count on to manage great online casinos is N1 Interactive Ltd. Much like Direx NV, the company has a number of online casino brands that it owns and operates. These include N1 Casino, Avalon78 Casino, Paradise Casino, Live Casino, SlotWolf Casino, and Maneki Casino. Players who register for accounts with these brands will get to enjoy a plethora of bonuses including a welcome offer as well as regular/weekly reload promotions. Aside from the bonuses and promotions, each brand also features a VIP Program (usually patterned after its theme) that allows players to get even more value for their deposits and wagers.
Similar to Direx NV, N1 Interactive Ltd's entry in CasinoBonusesNow's database will have links to brands the company owns and manages. Clicking on a link will bring players to a review of the brand as well as special promotions that CBN might have for it.
See N1 Interactive casinos.
Dama N.V.
Before we talk about Direx NV casinos, Dama NV casinos are almost the same thing. You see all the casinos that used to have Direx N.V. written on their site have now all been changed to Dama N.V.
Direx N.V.
For the past couple of years, Direx N.V. has hit it out of the park with its online casino brands. King Billy Casino, BitStarz, BetChain, and 7Bit Casino are just some of the brands that the company owns and operates that have gotten a lot of praise from both players and independent casino gaming portals alike. What sets the company apart from even its more established competitors is its adoption and support for cryptocurrency transactions. Aside from Bitcoin, brands owned and operated by the company feature support for cryptocurrencies such as Bitcoin Cash, Litecoin, Dogecoin, and Ethereum. Other prominent features of the company's brands include generous welcome bonus packages, regular promotions, and massive casino games libraries powered by the SoftSwiss platform.
Of course, if they checked on the company on the CasinoBonusesNow list then players will get to click on the site's reviews for each of its online casinos. Oftentimes, CBN will also offer promotions that can help players get the most for the time and money they spend on these online casinos. See Direx NV casinos.
Jumpman Gaming Limited
You'd be hard-pressed to find an online casino operator today that manages as many brands as Jumpman Gaming Limited does. The Malta-based company has been around since 2010 and currently boasts 144 brands under its portfolio. Targeted mainly at the UK markets, these brands feature licenses issued by the UK Gambling Commission. Admittedly, the design of these online casinos is somewhat subdued, especially when compared to that of N1 Interactive. With that said, these online casinos are readily accessible and feature support for Pay By Mobile. Examples of these brands include (but aren't limited to) Good Day Slots, Loot Casino, Online Casino London, Mega Reel Casino, Play Leon, Thor Slots, Easy Slots, and All-Star Games.
888 Holdings Plc
Considered one of the most popular online gambling operators in the world today, 888 Holdings Plc is another worthwhile company to check out in CBN's company database. The company started operations in 1997 and is a pioneer when it comes to providing online gaming entertainment and solutions. Some of the brands owned and managed by the company include 777 Casino, 888 Casino, Welcome Slots, Bingo Idol, Jazzy Spins, Zinger Spins, and Wicked Jackpots. What makes these brands ideal for players is their reasonable welcome bonus packages and casino game libraries that feature a wide selection of titles from top developers like NetEnt and Red Tiger Gaming (just to name a few).
Find all casinos by 888 Holdings plc.
BML Group Ltd
Like 888 Holdings Plc, BML Group Ltd has been around for quite some time. The company has brands that are considered some of the largest and most popular online casinos today. Examples of these brands include Betsafe, Betsson, Mr. Smith Casino, StarCasino, and Casino Euro. Similar to other companies in this list, the brands owned and managed by BML Group Ltd all feature bonuses and promotions that allow players to get the most from their deposits and wagers. What sets the company apart though is the quality of its customer support for its brands. There's a reason why the brands it manages have stayed relevant all these years and this is all thanks to its focus on providing its players with outstanding customer service at all times.
Limitations
While CasinoBonusesNow strives to keep its Companies and Online Casino Ownership Database up to date at all times, it is possible that some entries might lack information. Additionally, there are going to be entries where the casino gaming portal was unable to review all online casinos. As mentioned earlier, Jumpman Gaming Limited alone has 144 brands that it owns and operates. Completing a thorough review while staying objective on all of these brands will require lots of time. With that said, CBN will always strive to ensure players that the information they come across on this page is as accurate and as up to dates as possible. So next time you come across an online casino, be sure to visit CasinoBonusesNow to check on its owner and ownership information.