Online Casino Tournaments December 2023
Online Casino Tournaments December 2023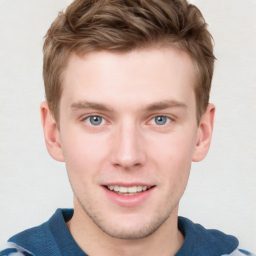 Welcome to the online casino tournaments page where Casino Bonuses Now lists all of the latest casino tournaments you can find. You will find slot tournaments, blackjack tournaments, and video poker tournaments to choose from.
Feeling the excitement of good competition is always what casinos around the world tend to achieve with their games however, one could imagine that online casinos do not meet this goal, well, if you think that way, let us tell you that you are very far from the truth.
Online casinos are always looking for different strategies so players all over the world can take the casino home and have the same experience as if they were playing in a real casino, that is the main reason for online tournaments are really popular amongst online casinos on the recent times; every day more and more casino is offering some kind of tournament on their site, this kind of opportunities are a way of attracting more players to the casino and also keeping the interest of old players that are already members of the casino.
If you want to know more about online casino tournaments, we encourage you to keep reading this page. Here you will find the most complete information about online casino tournaments with a full list of current tournaments that you can join immediately. The tournaments on the list include the following games: Slots tournaments, Blackjack, and Video Poker.
Casino Tournaments Glossary
Before starting our journey through the world of online casino tournaments, there are some words that you might not be familiar with that can appear constantly on casino's pages:
Pot: this represents the total of money that someone can win from a tournament. As more players contribute (with the cost to enter the tournament, their losses, or any other way according to the casino's rules) to this, they are making the payouts grow even larger. Sometimes the winnings earned from the first place in a tournament can be the total of the pot, a prize pool, or even both of them.
Prize pool: This represents how much money someone can win in a tournament. Usually, the prize pool is a set amount shared by the top players.
Buy-in: This represents the cost of entering a tournament.
Free Rolls: some tournaments are marked as free rolls; this means that you won't need to pay in order to enter the tournament.
Rebuys: Tournaments often offer you the chance to "re-enter" the competition even if you have already lost everything, if this option is available for the selected tournament, you can pay a specified amount and continue playing at the tournament.
What is an Online Casino Tournament?
A casino tournament is an event where players registered at the casino play against each other (using real money) on a selected casino game or games while aiming to win the pot, the pool prize, or, in some cases, both! Online casino tournaments are often directed to be played slot games, blackjack games, poker, video poker, and, in some cases, roulette games.
Tournaments are one of the best ways to attract new players to the casino while also giving their recurrent players motivation to keep playing at the casino (besides their games and promotions). For players, a tournament is a great opportunity to win a lot of money while having the fun of a friendly competition against other (real) players and also having extremely flexible wagering requirements for their bets.
Depending on the type of tournament, players must pay an entry fee and exchange it for chips or credits; usually, a player will have a limited time or number of games to gamble their chips/credits, and the player that wins the most at the end of the tournament's time is the ultimate winner of the tournament. Even though this is the general view of the rules of any tournament, there can be some changes in the rules from casino to casino, from game to game, or from tournament to tournament.
How to Participate in an Online Tournament?
Unlike the bonuses and promotions (excluding the welcome bonus) that a casino offers, tournaments are always more open event that is specifically designed for casino players; this means that, in order to enter a specific casino tournament you must be a member of the casino, make at least one deposit to count as a real money player before you can participate in the tournament; the next step is choosing the tournament that you would like to participate in.
Once you have successfully enrolled in a tournament, or when you are a member of the casino that hosts the tournament, you will receive a notification of the upcoming tournament, so you can arrange your schedule in order to use your chips or credits in the best way possible. The casino will inform you about the details of their upcoming tournaments, like for example the format, prizes, and qualifying games; tournament progress is often shown in real-time so players can be able to track their records whenever they want to.
Remember that on this very page, you have a list with a lot of currently available tournaments where you can select the one that interests you more. Also, if you follow us on our social media: Facebook and Twitter or you join our newsletter, you will be always informed when we update this list's information. This is a great way to make sure that you won't miss any new posts we made and you can keep up with the latest news related to gambling, casinos, bonuses, and many more.
Types of Online Casino Tournaments
There are many types of online casino tournaments and some of them might be confusing, especially if you are a new player who wants to enroll in a tournament for the first time. If you don't know what type of tournament to choose, you don't know what the different types of tournaments are, or you just want to know more about the available tournament types, then, Casino Bonuses Now offers you a simplified yet very complete list of all of the available online tournament types:
Knockout or survival tournaments: These kinds of tournaments are often seen in card games like poker; here players play head-to-head in order to win the big prize. Instead of waiting for the end of the tournament in survival or knockout tournaments players can eliminate each other at any time, of course, this represents a limitation when you want to climb up to the top after you have some bad luck with your bets. Sometimes there are even elimination rounds where the player with the lowest score in each round is eliminated from the tournament, and finally, the last man standing is the sole winner of the whole tournament (but there are always prizes for the top players regardless). These are one of the most common types of tournaments as players all over the world love to compete against each other.
Buy-ins or extended tournaments: This is a "relaxed" version of a tournament, In buy-in tournaments, you won't automatically lose when you run out of funds or have lost it all due to misfortune… in this kind of tournament you have something like unlimited chances to get back into the tournament if you pay a fee to re-enter it. Buy-in or extended tournaments are directed more to players who want to climb up a ladder and be the "king at the top of the hill" for the time, at the end of the tournament time the player or the players with the highest score win the big prize.
Time-based or Bet-based tournaments: These kinds of tournaments are very common for slot games; at these tournaments (as their name implies) you will have a time limit or a bet limit in order to get the best score possible and get the big prize. One important thing about time-based or bet-based tournaments is that you should play all of your chips/credits, because, at the end of the tournament the only important thing to have is your wins in order to get the great prize.
Sit n' Go tournaments: This kind of tournament doesn't often have a starting time (but they do have a starting date) as they start as soon as there are a determined number of players that have signed in for the tournament. These types of tournaments are also known as instantaneous tournaments because they announce the winners and the prizes as soon as the competition is over.
Free tournaments or free rolls: As the name implies these kinds of tournaments don't require any previous deposit in order to join them. They are basically no deposit bonuses. These are very typical tournaments with simple rules and medium-sized prizes that might include a casino bonus of some kind.
Regular tournaments: Some casinos offer weekly or monthly tournaments, and in some special cases, they even offer daily tournaments; usually the regular tournaments are used to promote a certain game or games and they don't necessarily involve direct competition between players (at least not a face to face kind of competition). The rules for this tournament are very simple: the player with the most points at the end of the tournament's period wins; prizes are often given to the top players and not only to the first one. VideoSlots is always offering tournaments, they call them races usually.
Ticket-based tournaments: These tournaments can be seen as exclusive events as you will need an invitation from the casino in order to join; regularly these kinds of tournaments are a part of a casino's VIP or loyalty rewards program as a way to thank their most loyal and recurrent players. These sorts of events often offer more prizes than just money, sometimes prizes such as smartphones, laptops, and even trips to some parts of the world are offered.
High roller tournaments: From time to time some casinos might offer special events for players who make big bets and are not afraid to bet hard and win huge prizes along the way.
Types of Online Casino Tournament Prizes
Tournaments can also be sorted by the type of prizes that they offer; here you will find a brief list of these types:
Prize pot tournaments: The prizes earned from this kind of tournament are based on the total (or a specified amount) of the entry fees.
Fixed pot tournaments: The prize is determined before the players pay the entry fee.
Free tournaments: These tournaments are just for fun; usually casinos that offer this kind of tournament will reward their players with special offers or bonuses.
5 Reasons why you should try an online casino tournament
If you are still not convinced to try an online casino tournament, then, Casino Bonuses Now will give you 5 reasons to do it now:
Larger prize pot: Compared to regular games or "solo" games, tournaments are the best way to win tons of money really fast.
Fixed entry fees: Unlike playing regular games where you have to bet in order to "see" if you get a prize or not, tournaments most of the time have fixed entry fees, so, according to your abilities, you can know exactly how much money you would have to spend in order to bring the big prize home with you.
Extended play for no additional cost: Tournaments always have a time limit, but this does not mean that you have to pay extra to play, so you can enjoy more time playing a game than you would play normally.
Competition is fun and a way to improve your skills as a player: almost every top player in the world recommends that, if you want to improve your skills in a game, tournaments are always the best option to do so, as they represent real challenges against real players from all over the world.
Feeling the thrill without leaving your home: Online casino tournaments are the best way to feel the experience of a real competition without the tedious need of leaving your home and going to a casino.
Slots Tournaments Tips
Here we will present you some tips if you want to become the best at playing at the different kinds of tournaments that are available:
Being late can be the best answer: most of the time when a tournament has just started many of the participants just want to jump into the action right away because they have a strong belief that being there for the most time is the best way to have more chances of winning the big prize; however on the case of slot tournaments, for example, being the first player there will not always be the right play, it is a very common thing that when a tournament just started and, with the massive amount of players trying to play the same game at the same time, can make the casino's servers to slow down (and in the worst cases to collapse), so, veterans players recommend to wait 10 or 20 minutes before entering a tournament that just opened.
Always go for the max bet: We kind of mentioned this already, but is very common to see players too afraid to "lose" that they forget that the chips or credits given at the start of the tournament won't go back to your rollover as the tournament has ended and, it is also very common that a tournament ends and many players still have a lot of funds to keep playing.
Misfortune comes in the worst times: Tournaments are very repetitive, as you have to play over and over the same game. That is why you should have a schedule to play or a way to keep your mind focused for a long time. If you don't do this, then you can become fatigued and, before you even notice, you will lose everything you have achieved so far.
Sign up today claim a deposit bonus and start playing in one of the tournaments on offer!