Live Chat with Mike from BitStarz Casino
Live Chat with Mike from BitStarz Casino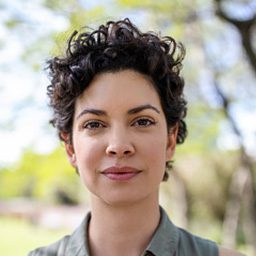 What is your name?
Mike
Which casino do you work for?
How long have you been working as a livechat agent?
4 years
Where do you live?
I live on the sunny island of Malta. For anyone who doesn't know where it is, it's basically a big rock in the middle of the Med Sea.
What do you like to eat?
Tough question. I try to eat quite healthy, and then to splurge on the weekend. Being in a warm country, you gotta stay in shape for the beach. Again, I do like my junk foods, especially pizza and fried chicken!
What are your hobbies?
Music and working out, as mentioned, being in a country with the most sunshine hours in Europe, you gotta be in shape, you know?
Do you like to gamble?
I do actually, I'm a bit of a slot guy as I like to check out the latest games coming out, also great as I can recommend games to our players. I ain't gonna lie, I do like my Blackjack as well.
What music do you listen to?
Oh man, anything from Jazz and Blues, Hip-hop to Black Metal from the deepest woods of Norway.
What do you enjoy the most about your job?
It's rewarding to help players and always fun to talk to our loyal players. They tend to come to the chat sometimes just to check in with us, which is awesome! I really appreciate many of the guys coming in just to say hi.
What do you enjoy the least of your job?
I'd say if there are people being rude just for the sake of being rude, it ain't helping no-one 🙂 just try to be nice and I'm sure things can be worked out!
Have you encountered any celebrities and famous people at the casino?
Not that I've noticed so far, that would be kind of cool though 🙂 wouldn't mind Emma Watson stopping by!
Do you deserve a raise because?
Haha, tough question! Well, we're being treated very well, but yeah, everyone feels they need a little bit extra, right? No, but I work long hard hours and got plenty of experience, so that in my opinion would always be a great argument for a raise 🙂
Do people just go onto live chat just to chat about their personal stuff?
Oh, they do! Again, I like our loyal guys stopping by just to say hi. When they're regulars you get to know them on a personal level, which gives a special bond 🙂
Share a story of a player from hell
I have to say that the vast majority are really nice, but again, there are people just coming in to swear, and it's not really helping anyone. The best thing is just to try to get down to why this player is so angry and things can normally be worked out 🙂
Do you make friends with the people you chat with?
Many! There are plenty of guys that I'd have a beer with if they ever came down to Malta 🙂
What is your most memorable moment at work?
I would say when we had one of our players winning 150 BTC (€150,000) in a single spin 🙂 always nice to see some good loyal guys being able to land a nice big win!
Check These Other Cool Pages: