The History of Online Casinos
The History of Online Casinos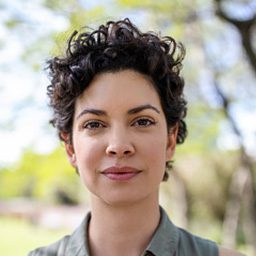 Though they've only been around for 25 years, it can't be doubted that online casinos have made gambling more mainstream. However, it wasn't always like this. Before we had the internet, the only way punters could wager on their favorite games was when they visited land based casinos. The problem was that not everyone had access (or the time to go) to these establishments. Well, at least that was true up until 1994.
Origins of online gambling
The online casino industry wouldn't have kicked off if Antigua and Barbuda didn't pass its Free Trade & Processing Act in 1994. What this did was it allowed the government to grant licenses to qualified organizations who applied to open online casinos in the country. This act was initially spurred by the development of the first working casino gambling software by an Isle of Man-based company called Microgaming. Following the creation of the first online gaming platform, a company called CryptoLogic then came up with the software for securing it. These developments, along with the establishment of the Kahnawake Gaming Commission in 1996, laid down the template for an unprecedented growth of the online casino industry in the next decade.
Growth of online casinos
When the Kahnawake Gaming Commission was established in 1996, there were more or less around 15 online casinos operating. However, this immediately ballooned to 200 by the following year. Estimates of the revenue generated by these sites during that time were pegged at a whopping $830 million. By 1998, Microgaming introduced the first online progressive jackpot slot which it aptly called Cash Splash. In addition, this year also saw the debut of Planet poker (the first online poker room). At this point, there were already 700 online casinos in operation and it seemed like no one would be able to stop the industry's growth.
Growth Followed By Setbacks
The period from the year 2000 up until 2005 was deemed as the boom years of the online casino industry. During this time, online casinos were raking in revenues that were upwards of $2.2 billion. This period also saw the globalization of online casino gaming which now boasted of having 8 million players. UK territories like the Isle of Man, Gibraltar, and Alderney set up their own licensing and regulatory bodies. Finally, the UK Parliament itself passed the Gambling Act 2005, which at that time was considered the most liberal legislation concerning gambling.
Unfortunately, the next 5 years weren't as good to the industry. In 2006, it suffered a major blow when the US passed the Unlawful Internet Gambling Enforcement Act. This made it illegal for financial institutions (banks, credit card companies) in the country to transact with online gambling sites.
Thanks to this, online casino operators shied away from the US, which at this point was one of its largest markets. Fast forward to April of 2011 and the US again gives the online casino gaming industry a blow. This time, it was the government's closure of sites like PokerStars, Cereus, and Full Tilt Poker for UIGEA violations.
A Diverse Industry
Despite the run-ins with the US government, the industry remains to be profitable. In fact, experts estimated back in 2013 that its yearly revenue was upwards of $35 billion. That amount is equivalent to Slovenia's GDP! One reason for the continued success of the online casino industry is its diversity. Aside from the mobile focus, a lot of online casinos are created around different themes.
There are online casinos targeted for women, men, video poker players, competitive poker players, and even fans of science fiction. By targeting local or niche markets, smaller online casino operators are now able to at least be competitive. Thanks to this, the loss of the American market didn't sting as much.
Another reason for the industry's continued success is the rise of social gambling. Social casinos are now steadily proliferating thanks to the growing number of people using social media networks. Thanks to the casual nature of casino games, they're perfect for the people who frequently use social networks. Estimates have pegged social casino gaming to have contributed at least $1.6 billion or 1/8th of the 2013 total revenue. Now, speaking of social gaming, another major reason for the industry's sustained success is also somehow related to it: mobile gaming.
The Future Is Now And It Involves Mobile Casino Gaming And Virtual Reality
Online casinos are here to stay for as long as there are regions/countries that offer licenses and regulate them. While the Black Friday in poker and UIGEA takedowns were a considerable blow to the industry, it was not enough to derail progress. In fact, the event did well for the industry as a whole. The current focus as of now is centered on mobile casinos. Researchers estimate that players worldwide had wagered a staggering $10 billion in 2013 on mobile casinos alone.
More recently, online casino operators and games developers have been working on VR casinos or virtual reality casinos. While this technology will never replace the real land-based casino experience, it should come really close. SlotsMillion currently has a prototype VR casino that players with the right hardware (Oculus Rift and VR-ready computer) can try out. As of now though, the technology is still pretty limited thanks to the high cost of VR-capable hardware. If it does take off and get more accessible, players should be able to also enjoy more unique VR casino gaming content.
Overall, forecasts for the industry as a whole are still positive. Yes, America is still somewhat off-limits but the rest of the world is still fair game. A majority of the countries in Europe have very liberal views on online casinos and gambling in general. Asia holds a lot of promise as well thanks to the growing economies in the region. Of course, these forecasts really aren't set in stone. With the way people are wagering on their favorite casino games though, it's highly unlikely that the trend for the online casino industry's profitability will go down any time soon.
Other Pages of Interest: