Four States Might Legalize Online Gambling Soon
Four States Might Legalize Online Gambling Soon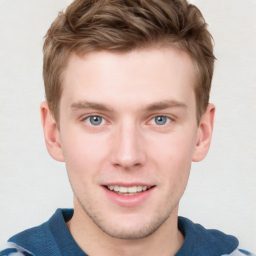 There are currently six states in the United States that allow online casinos: Connecticut, Delaware, Michigan, New Jersey, Pennsylvania, and West Virginia. Compared to the myriad of 30+ sports betting states (36 according to our count at the time of writing), this is a drop in the regulated ocean, but things are changing quickly.
Part of this has to do with the fact that sports betting has not yielded quite the expected results – yes, the betting handle is huge, yes tax is going into state coffers as opposed to offshore gambling, and yes – people are safer.
Now, though, lawmakers are finally aware that the myths about online gambling are all bust – addiction is not rampant, land-based venues are not folding under the weight of the iGaming sector, and overall – the industry is booming, creating jobs, and generating hefty tax revenue.
So, naturally, people want more. Admittedly, though, iGaming and online casinos are a much tougher sell than sports betting. Not surprisingly, there seems to be a stigma about online casinos – not so much about sports betting it turns out! With all this prejudice against online gambling, are there states that are moving in favor of the vertical? As it turns out, there are at least four of them that want to see gambling.
New York and the Possible Legalization of iGaming
So, the Empire State has had a long opposition to sports betting. It was almost unimaginable to see any progress done. Senator Joseph Addabbo, one of the longest-standing senators in New York, fought for the legalization of sports gambling for more than 10 years. He finally succeeded, but when the sports betting matter was about to be settled, former state governor Andrew Cuomo said that he wanted a single sports betting entity to hold the license with the help of the state.
Sports betting tax in the Empire State is quite steep, too, at 51%. While this has made operating in the Empire State hard for sportsbooks, it has hardly curbed the appetite for online gambling – especially not when you have allies such as Addabbo around to help push things along. iGaming may indeed be coming to the Empire State, although no exact legislative moves are being made at the present time.
But the fact remains that should New York ever choose to go into iGaming (a very likely prospect now that online sports betting exists in the Empire State) it's likely for online casinos to "kill it" as it were in terms of the revenue potential they will stand.
Exploring Options to Plug Budget Holes in Illinois
Illinois has a very good reason to seek the expansion of online casinos. The segment is associated with huge yields for the state (unlike sports betting) and by some estimates, expanding with iGaming products could help Illinois start chipping away at a whopping $145 billion.
While gambling will probably be bringing a small sum annually, the expansion of this activity, along with the taxes and license fees will prove to be a very strong collector and generator of revenue that can help the state to tackle its public debt. Of course, just because a state has a lot of public debt doesn't mean that it's looking or will be looking to address this in a hurry or pass laws that it may disagree with (such as the legalization of online casinos) unless there is the support of the legislature (which there seems to be). Illinois is one of the states to look forward to in terms of legalization potential.
Maryland Surrounded by the Progressive States
Locked between iGaming states, Maryland seems to be a laggard that is missing out on tons of good revenue. It's also facing a financial crunch with revenue falling into its coffers on an annual basis. Part of this could be because Maryland is surrounded by Pennsylvania, West Virginia, Maryland, New Jersey, and Pennsylvania, which means that people may be migrating outside the state to play and spend money before coming home.
This doesn't bode too well for the state's long-term prospects, but it might if the state moves as an adopter of iGaming, which is bound to start replenishing its coffers.
No Urgency for Additional Revenue in Indiana
Out of the four, the State of Indiana seems to be the one that has its finances in order. It's also an interesting case study that can serve as a litmus test of whether lawmakers can see the value of legalizing online gambling if there is no urgent financial justification behind it.
But Indiana can find a financial justification – online casino taxes are big, and this means that an early start for any state could avert a financial crunch in the future – whether it's public pension funds, infrastructure, or education.
Of course, while legalizing online gambling sounds good, too rapid legalization of online casinos may have unintended economic consequences. Problem gambling is one and, admittedly, states are still trying to better understand the issue. There is no strong evidence to suggest that the harm done by problem gambling, for example, brought on by online casinos, is greater than the economic windfall.
But the truth is that as more states start offering online casinos they will achieve three things – on the one hand, players will not be tempted by rogue online websites that operate licenses. The states will begin generating significant revenue to their coffers and not least – we will better understand how addiction works. All four states mentioned here are prime candidates for passing rapid legal changes to introduce online casinos in the foreseeable future.